The Importance of Flood Insurance
Posted by Buddy Blake on Monday, September 25, 2017 at 11:47 AM
By Buddy Blake / September 25, 2017
Comment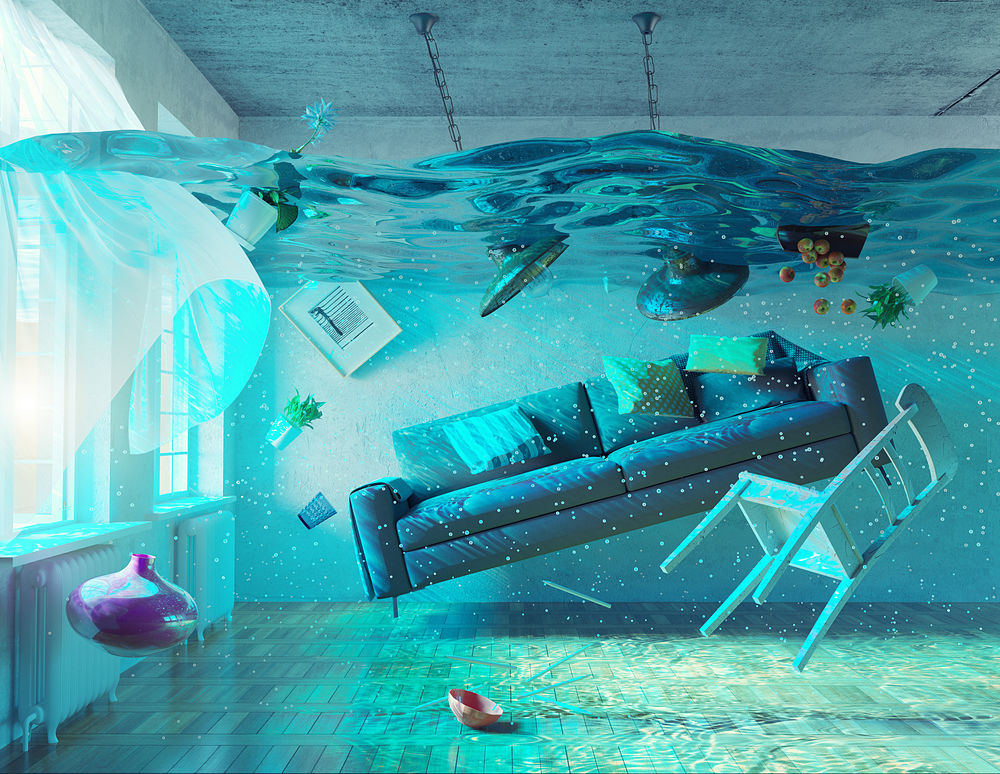 THE IMPORTANCE OF FLOOD INSURANCE
Fact: There is a 26% chance that you will experience a flood in your lifetime.
Fact: Floods are the nation's most common and costly natural disaster
Fact: Floods cause millions of dollars in damage every year.
Fact: American's spend average $8 billion plus on floods and recovery.
Fact: Just one inch of water can cost $25,000+.
Protect Your Home
So what can you do to protect yourself from this? Well, the best thing you can do is to purchase a flood insurance policy for your home. And it is important to know that most homeowner's insurance and renter's insurance policies do not cover floods. Don't assume you're already protected!
Why Do You Need Flood Insurance?
Why do you need flood insurance? Well, if those facts above don't scare you, and you're willing to take and assume the risk of potentially flooding (and if you live in an area where you aren't required by a lender to purchase flood insurance), then you can take that gamble. And with those odds—it truly is a gamble.
The average price of flood insurance is around $600 per year in the U.S. This, of course, can vary significantly, depending on the state and flood zone in which you live. There are many flood zones from low to moderate, and high risk zones. Premiums can start as low as a few hundred dollars a year to cover contents and your home. All flood policies are underwritten by FEMA NFIP- and ultamatly subdsidized by the federal government. This makes aquiring flood insurance very affordable.
Flood Insurance May Be Requried By Lenders
As mentioned before, in order to get a mortgage, there are certain areas and flood plains where you are likely going to be required to purchase flood insurance. Congress has mandated federally regulated or insured lenders to require flood insurance on mortgaged properties that are located in areas at high risk of flooding.
So when you're looking to purchase a home in Wilmington, or if you've just purchased a home (or any property, really), take a moment to ask your real estate agent what flood zone you live in, what your property's flood risk is, whether flood insurance will be mandatory, and whether your mortgage lender is going to require flood insurance.
If Flood Insurance is NOT Required
So your property isn't a high risk flood zone, you CAN still purchase flood insurance. As a matter of fact, if you are in a very low risk area, your flood policy will be very inexpensive.
FEEMA Flood maps can change — the land around you is constantly changing and one day you could be in a historically non-flood area and the next day your home could be in a flood zone. Flooding is considered the nation's common natural disaster and it can happen to anyone.
Once you purchase your home, you would be smart to keep up on that subject area, so if you did decide to forego flood insurance, you can make the informed decision each year as to whether or not you should invest in it. As a rule, we generally recomend EVERYONE to have flood insruance.
What Does Flood Insurance Cover?
What do you get out of your flood insurance? Flood insurance can cover both the structure and the contents of a home, usually with separate deductibles. Coverage can be of things like your property, the building, electrical and plumbing systems, a/c and water heaters, built-in appliances, carpeting and flooding, built-in cabinets and bookcases, and personal contents like clothing, furniture, electronics, some appliances, and food. Many plans cap out at certain amounts and are dependent on the amount of damage, but you can also purchase supplemental plans. If you have anything that is particularly valuable, it may be best to take out a separate insurance policy on those items.
Don't Take The Risk
Are you a gambler? Are you okay with assuming that you'll be one of the 74% who don't see flooding in your lifetime? Can you take the risks, or would you rather spend the money on the premiums each year to be protected just in case?
As we mentioned, if you are NOT required by your lender to have a flood policy, your flood insurance rates will be extreemly inexpensive -- which make protecting your home a no-brainer.
Looking for Evern More on Flood Insurance? Click HERE
Looking for homes for sale in Wilmington or interested in real estate near Wilmington? We have you covered with the most recent listings from all real estate brokers.