Real Estate and Bitcoin
Posted by Buddy Blake on Thursday, June 7, 2018 at 10:50 PM
By Buddy Blake / June 7, 2018
Comment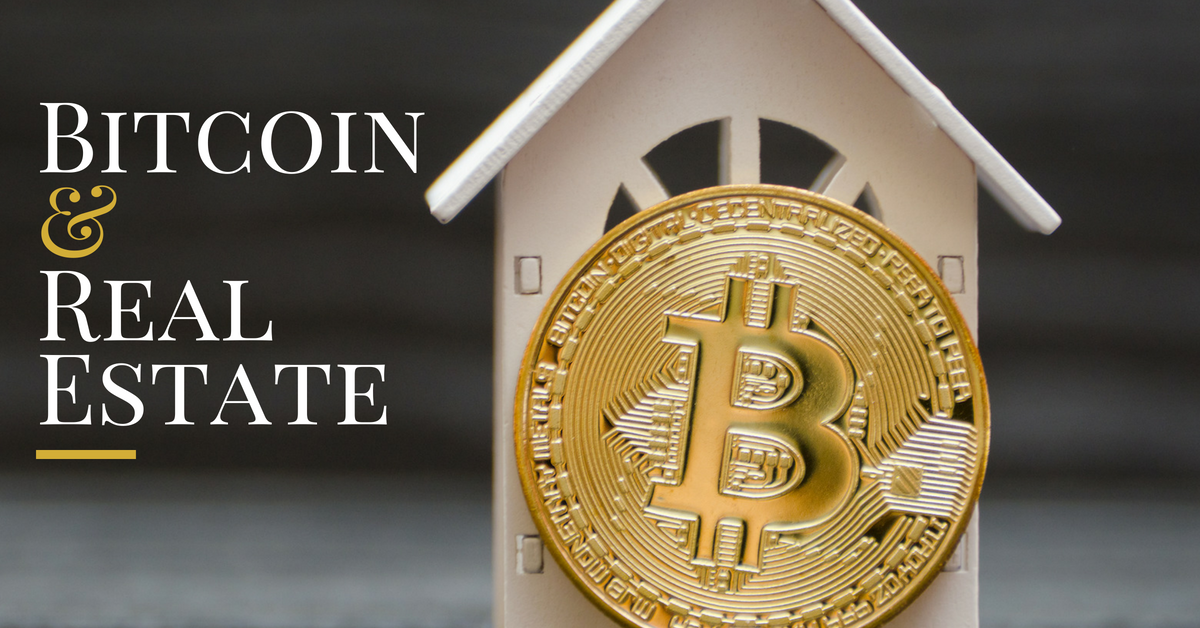 How Bitcoin and Real Estate are a Hot Trend
One of the most important new trends in the world of real estate is the growing importance of taking bitcoin as a payment method for transactions. There is no doubt that the home buying process has entered the digital age and Bitcoin recently experienced a significant increase in value; this has made it increasingly important for those operating in a wide variety of industries to take bitcoin as a payment method.
Companies are realizing that those interested in buying homes these days are becoming younger and more tech savvy every year. Firms dealing in real estate are finding that increasingly more home buyers are asking if they can pay for transactions using bitcoin or a cryptocurrency. Naturally, the best Realtors wish to accommodate as many payment methods as possible to stay on the cutting edge and to please clients that they work with.
Millennials Pushing the Envelope
Young millennials are becoming increasingly more likely to buy a property. The recent drastic increase in bitcoin value has had a tendency to make a lot of young people far more wealthy than they were just a few years ago.
Another reasons why bitcoin purchase capabilities are becoming more important is because real estate is a global industry and cryptocurrencies are universal unlike traditional currency. Cryptocurrency makes it possible to enjoy a common payment form between buyers and sellers who are using dollars and euros, for example.
Realtors Taking Notice
It's worth noting for Realtors serving customers interested to buy a home that one of the earliest transactions carried out in the United States using bitcoin was a property transaction. It was the purchase of a $1.6 million dollar piece of land in Lake Tahoe.
Numerous additional property purchases and sales have taken place since this early transaction. In fact, transactions have been occurring all across the US and in international locations as well blending bitcoin with the purchase and sale of residential, commercial, land properties, new homes and well as resale properties and more.
Buying Real Estate with Bitcoin
The increasing prevalence of bitcoin has led to some exciting new concepts and possibilities when it comes to creative home financing. The situation has made it so that many real estate professionals quickly need to scramble to figure out how they can process a bitcoin transaction when a client requests it.
Top real estate agents need to start looking at bitcoin as an important form of payment that is likely to continue its increase in prominence in the coming years. Bitcoin transactions, of course, create some challenges because bitcoin needs to be converted into dollars usually by the buyer wishing to use the cryptocurrency, and then transfer the dollars over to the seller.
The buyer will therefore have to deal with the challenges of a potential drop in bitcoin values. However, the home buyer could also benefit if bitcoin just happens to be up right before the sale. Values are still highly volatile and fluctuating on a daily basis, so it can be hard to predict what to expect for a bitcoin transaction.
Still in the Early Stages
Other challenges are presented by the fact that bitcoin is an unregulated currency in comparison to traditional national currencies. The only real regulations that have been worked out so far were created by the IRS in 2014.
The IRS issued a few guidance rules detailing how cryptocurrencies like bitcoin were to be tracked and taxed. The rules that were put into effect regarding this type of currency by the IRS in 2014 involved specifying that any purchase made with bitcoin would involve calculating any increases bitcoin had enjoyed as a capital asset that is taxable. This works to normalize bitcoin as a currency by holding that increases in value are taxable.
Buying a Home with Bitcoin
Anyone looking for homes for sale in Wilmington, Carolina Beach or anywhere else for that matter, who has recently enjoyed the huge increase in value of bitcoin over the past year will obviously be very likely to want to use their newfound wealth to purchase a home. For them, bitcoin is not just a question of creative financing but in some cases the only form of wealth some people may have now.
Where we stand right now, buying a home using Bitcoin or another cryptocurrency is possible, but the process holds many additional challenges (as mentioned above). It is also important to remember that the buyer must accept the offer to purchase their home - and if a home is to be bought using a cryptocurrency, it would have to be stipulated in the contract.
At this point, we would anticipate many home sellers to be apprehensive to take their home off the market for a contract using Bitcoin as the purchasing currency. In the future, it might even be possible that the seller will prefer to receive bitcoin rather than traditional currency. This will become especially likely if the currency begins to increase in value again.
In any case, it seems likely that cryptocurrencies are here to stay and that those in diverse industries will do well to start taking advantage of the unique conveniences and attraction this type of payment offers. Because properties tend to be so high in value and are among the most expensive items consumers tend to buy, this industry in particular is likely to be one of the earliest to switch over to taking this new type of digital currency as a payment type on a regular basis for buyers and sellers alike. It will be interested to see in the coming years how quickly companies adopt this payment method for use on a regular basis.