Real Estate Near Wilmington NC
Posted by Buddy Blake on Wednesday, September 6, 2017 at 10:41 AM
By Buddy Blake / September 6, 2017
Comment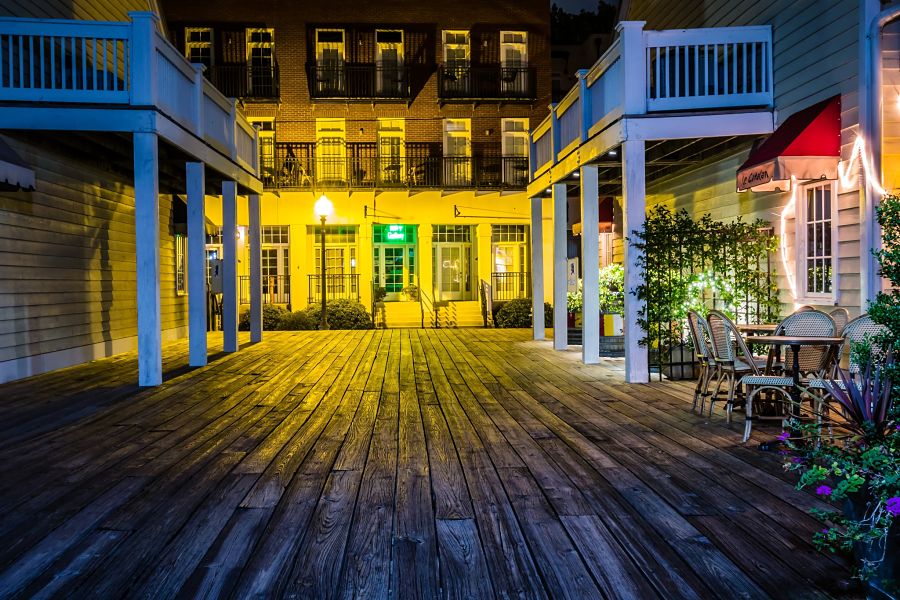 Real Estate Near Wilmington
Wilmington NC real estate sales are continuing to see strong growth throughout the city and outskirts. In fact, the cities near Wilmington is currently seeing a huge boom in real estate sales and investments. This is due to the economy growing at a steady pace, which has resulted in more money flowing into the greater Wilmington area.
From luxury homes to waterfront - beachfront properties, real-estate sales in Wilmington NC and the surrounding areas are on fire. In fact, many investors from all over North Carolina and the nation are purchasing prime properties inland and near the water.
MOST RECENT REAL ESTATE MARKET STATISTICS FOR WILMINGTON
If you are interested in tapping into the Wilmington NC real estate market, simply contact us. With years of extensive industry experience, we can connect you with a range of available homes for sale in Wilmington - and adjacent areas.
Carolina Beach - Beachfront Homes
Carolina Beach is synonymous with lavish and elegant beachfront homes and properties. With sandy white beaches and crystal clear waters - Carolina Beach is a haven for nautical and aquatic enthusiasts. In fact, there are homes with docks that lead right onto the beach. These properties feature modern and contemporary designs, along with traditional décor in some homes. They also have spacious closets, large bedrooms rooms, open floorplans, fireplaces, and so many other great amenities. From fishing and jet skiing to swimming and snorkeling, Carolina Beach continues to attract investors and homebuyers from all over NC and the nation.
Carolina Beach homes have seen consistant property value increases over the years and has proven to be a solid envestment . This is mainly due to more beachfront properties going on the market, which is a direct result of asking prices being so affordable right now.
NEWEST LISTINGS IN CAROLINA BEACH
Hampstead NC
Hampstead is simply a great place to work and raise a family in. With fine schools and several golf courses, Hampstead is perfect for families, couples, and even newlyweds wishing to start a family. The area features tree-lined streets and plenty of modern and traditional homes. As part of Pender County, Hampstead features homes that are within minutes of the beach and the popular Belvedere Plantation.
Similarly, the area hosts several family events each year - including National Night Out and the Spot Festival. The latter is a huge fundraiser for local schools - where you can meet your new neighbors and enjoy great food, beverages, fishing and much more. Hampstead real estate has also increased due to the recent real-estate boom in neighboring Wilmington.
HAMPSTEAD REAL ESTATE STATISTICS
Kure Beach - Beachfront Homes
Like Carolina Beach, Kure Beach is blanketed by beachfront homes and coastal properties. This amazing community also features great schools, restaurants, commercial establishments and especially fine homes.
From beachfront homes to inland houses - access to the beach is within minutes and there are so many things to do and see for the entire family. Kure Beach home sales have steadily risen this summer with more investors pouring into the area. From Pleasure Island to Fort Fisher, this small coastal community has about 2,000 residents and is known for its tranquility, serenity and picturesque scenery. If you love the beach and waterfront properties, now is the best time to check out the properties in and around Kure Beach.
NEWEST HOMES FOR SALE IN KURE BEACH
Leland Homes For Sale
Leland NC is part of Brunswick County and is a stone's throw from Myrtle Beach. The area is known for its fine family homes, schools, houses of worship, and businesses. A number of Hollywood movies and shows have also been filmed in the Greater Leland area, including Maximum Overdrive, Domestic Disturbance, and We're the Millers.
As a small but growing town with big city amenities, Leland homes have seen substantial real-estate grow by over 40% since 2016. However, this is not just in property sales and purchases - but also in new home developments and builds across the area. As a suburb of Wilmington, Leland is a family-orientated community and is also known for its water and aquatic sports. If you want to settle in a quiet but expanding area, you definitely need to visit Leland and explore the opportunities!
LELAND REAL ESTATE STATISTICS & NEWEST LISTINGS
Real Estate in Rocky Point
Rocky Point is another small - but growing coastal community near Wilmington. In fact, the area is in close proximity to Wrightsville Beach; another growing beachfront community. Rocky Point homes offer a quiet and serene town with plenty of schools and activities for the kids.
There are also new businesses expanding to Rocky Point, this has spurred an economic and real estate boom. Rocky Point has a small-town feel and appeal to it. There are, however, all the amenities you can find in Wilmington and other metropolitan areas across the Carolinas. Rocky Point is part of Pender Counry and is currently seeing development of new beachfront homes and properties.
MOST RECENT ROCKY POINT LISTINGS
Wrightsville Beach
One of the main areas that had seen significant growth in home sales is Wrightsville Beach. With its signature four-mile-long beach and Harbor Island, Wrightsville Beach is simply a haven for nautical and aquatic enthusiasts.
The area also has several commercial properties and businesses - but is mainly known for its lavish and elegant beachfront properties. As part of New Hanover Country, Wrightsville Beach is situated just east of Wilmington and continues to expand. Its prime real-estate properties are always in high demand - and with the economic boom - has made it possible for new investors to purchase all types of homes. Whether for families, couples, or singles - there are many fine homes that are currently on the market across Wrightsville Beach.
The area also has a Main Street thoroughfare with plenty of vintage and new shops. With beautiful weather and great water and sporting activities, there is so much to see and do in this small but enchanted coastal town.
REAL ESTATE MARKET STATISTICS IN WRIGHTSVILLE BEACH
MOST RECENT HOMES FOR SALE IN WRIGHTSVILLE BEACH
No Matching Listings
Try a new search, or click below to get notified when matching listings become available.
Interested In Real Estate Near Wilmington? We would love to hear from you.