What Happens to Real Estate after a Hurricane
Posted by Buddy Blake on Tuesday, October 2, 2018 at 4:46 PM
By Buddy Blake / October 2, 2018
Comment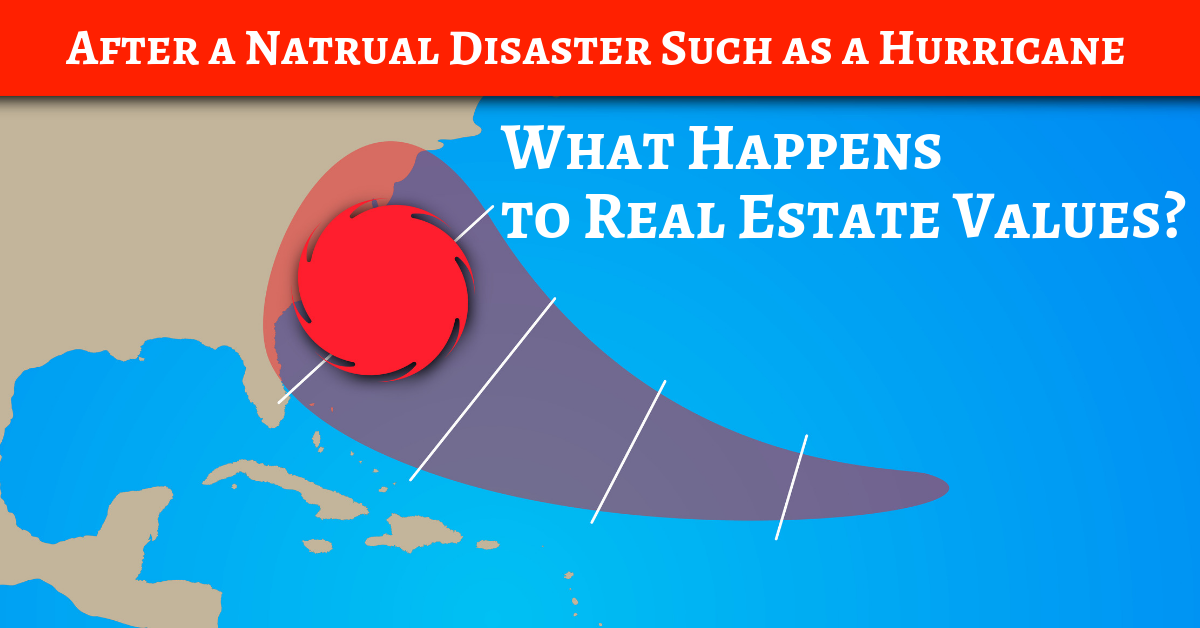 What Happens to Real Estate Values after a Hurricane Like Florence?
After a community goes through a natural disaster like Hurricane Florence, many things seem to happen. Neighbors that previously did not speak are now talking to each other, you notice things in your neighborhood that you never noticed before, you shop at places you have always just passed by. Everyone is telling their story, or the story of someone they are close to. There is a different feeling in the air. Of course there is tragedy, some families have lost everything they own, some good people have lost their lives.
Wilmington After The Storm
As we collectively forge through this surreal event, there are many unanswered questions. For most people, the largest financial transaction of their life is the purchase of a home. For many families, the creation of wealth is centered around real estate, whether they think about it or not.
Many homeowners are struggling with important questions regarding if they should repair their homes... how will they get the money... what will their insurance cover? What type of assistance is available? What will become of Wilmington, after the storm?
Real Estate Values After a Disaster
That brings the question that is on many people's minds...What happens to the real estate market after a major disaster such as Florence? Will my home be worth more after I complete all of the repairs? Although there is no crystal ball, we wanted to talk to someone who had went through a similar situation, so we reached out to Dean Cacioppo. We have worked with Dean over the past couple of years and he is the founder of a real estate SEO agency out of New Orleans.
At the time of Hurricane Katrina, Dean was working in real estate in the New Orleans area and lived in a suburb of New Orleans that was decimated by Katrina. In his area, over ½ of the homes took over 8 feet of water (many over 15 feet) and almost every single property suffered some level of damage. To get an idea of the devastation, here is a video taken 4 weeks after the storm. Many of the Cajun Navy are from his hometown and the surrounding areas. Considering Katrina was over 10 years ago, we thought he may be able to provide some insight on the long term effects of a major hurricane on the real estate market. After asking many questions, we wanted to pass on some good news.
Real Estate After a Natural Disaster
Although it may be hard to see it now, what we expect to happen to the overall real estate values in Wilmington is positive. That doesn't mean that what we expect to experience as a community will be easy, what it does mean is that the work ahead of us may have a financial benefit at the end.
Many of the homes in Wilmington and the surrounding communities having been damaged or totally destroyed, we do expect a huge influx of money from insurance companies. This money will be spent replacing roofs, flooring, appliances, fences and much more. There are reports showing as many as 40,000 cars were flooded by Florence.
What Does That Mean for Real Estate Values?
You may have already noticed a huge flood (no pun intended) of real estate investors flocking in to purchase damaged properties. Those investors have all the intentions of fully renovating those homes to sell them at a profit. They understand that the property values in Wilmington will be rising over the next few years. With almost every home in the greater Wilmington area having some level of repairs done, we can expect our housing inventory to have a much "newer" effective age. We can expect a change in the value of many Wilmington neighborhoods.
Where some older neighborhoods may not have seen much growth over the last few years, if all of the homes there get rebuilt to "like new", you can expect them to be a sought-after neighborhood in the near future.
The Immediate Effects on Real Estate
What we have spoken about so far is the long term effects on the real estate market. That doesn't do much for the people that were "under contract" to buy a home when the storm came in, or the people that just closed on their new property a month before. These are all unique situations and if you are one that has found yourself in something like this, we are happy to lend our expertise.
The immediate change we can expect Wilmington's real estate market is the drive to homes that were "high and dry". With many families coming home to find their properties unlivable, some have the means to purchase another house while they make the needed repairs. Although this isn't everyone, this effect will drive up real estate values in those areas.
As a general rule, when we see an immediate spike in real estate values, we have challenges having appraisals keep up. All homes, purchased with a mortgage require an appraisal to show the home's value compared to the sales price. To get a home's current value, appraisers look to past sales of similar properties (comps) to extrapolate the value of the subject property. When we see extremely high demand in a short period of time, the current sales price may not be able to be justified by past comparable sales. In these instances, the buyer will have to come up with the cash to make up the difference.
Just the Beginning
Needless to say, there are many changes that can be expected in the real estate market after such a defining event such as Hurricane Florence. By no means are we saying that it will be fun. The good news is there is a light at the end of the tunnel. In speaking with Dean, he informed us that even through the real estate bust of 2007 ,the Greater New Orleans area continued to push up in property values as they were insulated from much of that due to the influx of Insurance payments. One of the areas that was highly mentioned on the news during their flooding in Louisiana was Lakeview. Lakeview, although decimated during the storm, is now one of the hottest real estate communities in the country.
Wilmington Rebuilds
At some point, Wilmington and the surrounding areas will have some much needed infrastructure improvements. Homes in and around Wilmington will be rebuilt or remodeled with the most modern appliances and current trends. .The long term effects on the values of homes in Wilmington, if Hurricane Katrina can be used as a crystal ball, should be very positive.
I say all of this because I live in Wilmington with my family. Wilmington is my home too. My friends are here. My church is here. The people I care about are here. Although things may look overwhelming...do not give up. As a community we will overcome this stronger than ever.