The Best Parks Throughout Wilmington, North Carolina
Posted by Buddy Blake on Friday, July 12, 2013 at 1:48 PM
By Buddy Blake / July 12, 2013
Comment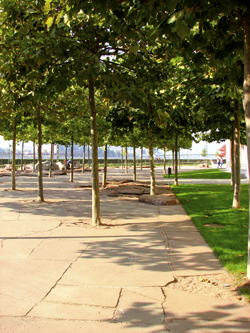 If you're moving to Wilmington, finding the best parks close to your new neighborhood is important. The city is home to many different parks, but not all of them are perfect for everybody. Here are some of the best parks throughout the area.
Ogden Park
With three lighted baseball fields and one without lights, Ogden Park is known for sports. It's 125-acres in size and provides more than just baseball. Six lighted tennis courts, three lighted football/soccer fields, plenty of picnic areas, playgrounds, jogging trails and so much more, this is one of the best parks in the entire city. It's found on the west side of Market Street, just north of Military Cutoff Road.
Empire Park
With over 30 acres of space, this park is perfect for many activities. Empire Park has plenty of amenities including:
Softball Field
Children's Playground
Picnic Shelters
Lighted Basketball Courts
Lighted Tennis Courts
Senior Activity Area
Shuffleboard
Horseshoe Pits
Cross City Trail
And More!
Castle Hayne Park
Found in the north-central part of the county, this 50-acre park is the perfect home for sports teams. It's a great place for families with plenty of playground equipment, sports fields and a disc golf course.
Greenfield Park
The centerpiece of the city park system, Greenfield Park provides all kinds of fun. It's the oldest park in the area with Greenfield Park and plenty of garden areas.
Halyburton Park
A 58-acre park with plenty of hidden treasures, rolling sandhills and attractions, everybody can enjoy this park. The limesink depressions or Carolina Bays hold water all year long and provide a great place for plant life. Many nature programs happen here and it's a great place for families.
Other area parks include:
Robert Strange Park - A smaller park with a swimming pool.
Snow's Cut Park - A good park for a picnic.
Hugh MacRae Park - An older and larger park with many concerts and festivals throughout the year.
Blue Clay Bike Park - Provides plenty of trails for bikers and runners.