Six Tips For First Time Homebuyers
Posted by Buddy Blake on Monday, January 29, 2018 at 4:00 PM
By Buddy Blake / January 29, 2018
Comment
Tips For First-Time Homebuyers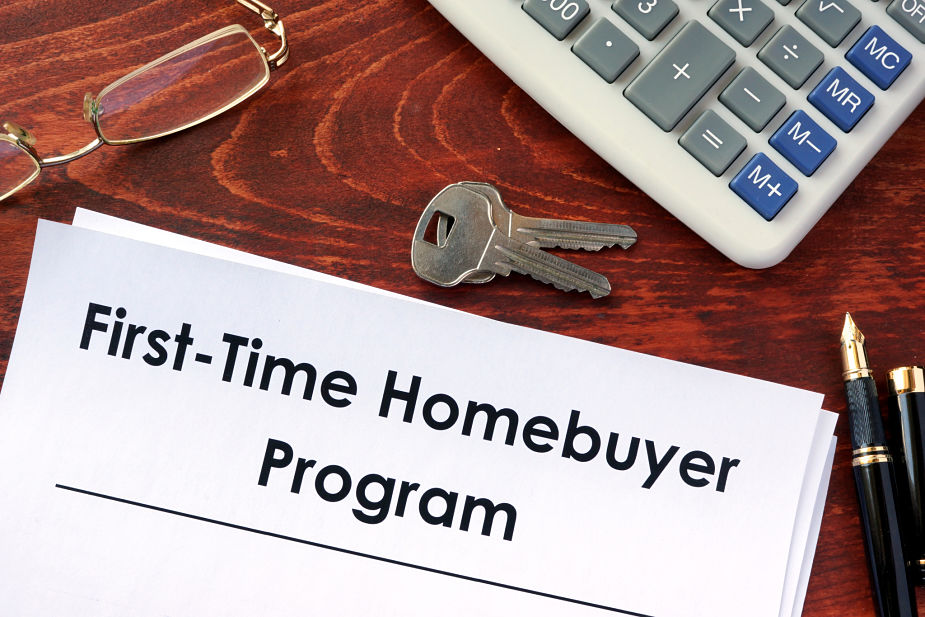 For some who are considering a way to own their own home for the first time, the obstacles may seem insurmountable for any number of reasons. The increasing price of homes due to low inventory, higher mortgage interest rates, and, at least in this first quarter of 2018, a market that clearly favors sellers. However, the horizon is not all doom and gloom, these "obstacles" don't have to stand in the way of you making that dream of home ownership come true.
Here are 6 things that may be stopping you from jumping into the homebuyers fray and how you can overcome them.
You Don't Have A 20 percent Down Payment
As we've all heard for most of our lives, the gold standard in a home loan is 20 percent of the loan amount as down payment. However, even though it's the "gold standard" it doesn't mean that this is the only option for a mortgage. The truth is, you can get a mortgage with a smaller down payment sometimes with as little as 3 percent.
According to the National Association of Realtors (NAR), 81 percent of Americans purchased their first home with less than 20 percent down. No doubt, paying less down on your loan has its disadvantages: Most importantly, you'll have to take out a larger mortgage meaning your monthly payments will be higher. Also, when you put down less than 20 percent, the mortgage lender may require you to take out private mortgage insurance. But these disadvantages may seem less significant when you do the math: A 20 percent down payment for a house selling for $300,000 is $60,000 and while 3 percent down is only $9,000. This make a huge difference for some with budgetary concerns.
Other perhaps less desirable but still helping you to reach is goal is to ask Mom and Dad or Great Aunt Emily for a gift. Your donors have to pay a gift tax on any sum above the federal exemption limit for the year which was $14,000 for 2017 from one person to another. This means that Mom can gift you and your partner with $14,000 each and then your Dad can do the same thing. That brings you to about $56,000. Don't forget to ask Grandma and Grandpa to also chip in.

If you have a mortgage that's backed by Fannie Mae or Freddie Mac and you're putting down 20 percent or more, the entire down payment can come from a gift. But if it's less than 20 percent, some of that money has to be your own.
Another option that is gaining some popularity, according to a recent study done by ATTOM Data Solutions, is asking Mom and Dad or another relative to co-sign on a mortgage with you and/or your partner. They will need to have a good credit score and they have income and assets that boost your "mortgageability," allowing you to obtain a loan with less money upfront.
The risk for the co-signer is that if you miss your mortgage payment, their credit feel the affect as well as yours ? and if you stop paying, the bank will go after them. The report showed that 23 percent of all purchase loans made on single-family homes in the second quarter of 2017 included co-borrowers listed on the mortgage or deed of trust. This was an increase over the 21 percent that was reported during the same period in 2016. But not everyone has parents who can or will fork over financial help.
Here a few other options for finding down payment money:
401(k) or IRA Assets:

Many of these financial plans will allow you to borrow against them. The rates vary but on average it's up to the lesser of $50,000 or 50 percent of your 401(k) balance. First-time home-buyers could also qualify to take as much as $10,000 from an IRA without having to pay early withdrawal penalties. However, be advised, not all plans permit borrowing, and tapping into these resources too soon could slow down the accumulation of your retirement savings and, you will have to repay your 401(k) as well as some IRAs.

First Time Home Buyer Options.

There are federal, state and local programs that can help some first time home buyers qualify for loans or offer grants toward their down payments. Fannie Mae and Freddie Mac have buyer options that can ease the way for borrowers from a range of incomes. And, the U.S. Department of Agriculture offers a helping hand to first-time homebuyers who are looking to buy in rural areas.
You Have Bad Credit or No Credit
Bad credit is definitely one of the biggest obstacles of all when buying a house. A bad credit report limits your choices of loans and usually means higher interest rates or, in some cases, no loan at all. The best thing to do is to face these issues head-on and correct the mistakes one by one. Be a new fiscally responsible you. Pay your bills on time. Pay off old credit debt and other creditors that may be keeping your credit rating down.
Talk to a mortgage broker to get suggestions on ways to improve your credit score. Put Spending on Hold. Your mortgage lender will be assessing your income-to-debt ratio. So, while you are in the house hunting phase don't incur any unnecessary debt. This isn't the time to go and buy a car. Put these types of purchases on hold until after you buy your house. Don't apply for any new credit cards.
Did you know that each time you apply for a financial loan of any kind ? a credit card, a new refrigerator on layaway ? it is what is considered in the industry as a "hard pull" on your credit. When this happens, your credit score drops a few points, and that can stay on your record for two years. Just for applying! Keep and eye on your credit score and know what it is.
It is surprising to find that many people begin the house-hunting process without first finding out this key number. According to the National Foundation for Credit Counseling, 42 percent of Americans have not checked their credit score in the past 12 months. The most important number to know is your FICO credit score. This is the score that lenders look at to assess your creditworthiness. On average the FICO score nationwide is 699 measured on a scale of 300 to 850. A score below 550 is considered poor. The magic numbers are 620 for FHA (Federal Housing Administration) insured loans and 720 for a conventional loan with a primary mortgage insurance. If your FICO score falls below the relevant number, you may not qualify for those mortgages.
The House You Want Is Out of Your Price Range
Congratulations on knowing your price range. Now stop wasting your time looking at a home in Wilmington that you won't be able to afford and move on. Shopping for champagne on a beer budget is not going to end happily. Your home will likely be the largest single purchase of your life. Think of it like an investment that you sleep in or a retirement plan with a kitchen. Don't lose sight of the prize. You aren't just house-shopping for today, but for your future. And a day will come when you'll want to sell your investment. Stop thinking of whether your couch will fit on the wall and think about the big picture. Make a list of the features you simply can't live without, the things that would be great to have and the things that you can definitely live without. Be sure to add good schools to the must have list even if you don't have children and don't plan on having them. Homes in good school districts appreciate faster. A study by the National Bureau of Economic Research found that local home values increased by $20 for every $1 increase in per pupil spending.
Set up a SEARCH. Once you know what you are looking for, you will want to set up a search that automatically notifies you of all new listings that fit your criteria. Luckily, you are in luck! Our property search is fed directly from the MLS and shows ALL active homes from all real estate brokers. You can set up your search HERE.
4. Afraid You Won't Be Able To Pay Your Mortgage
The 30-year mortgage with a fixed interest rate has always been the traditional, a kind of one-size-fits-all type of loan that most lenders offered. 30 years later, you are handed the deed to your house, hold a "I don't have any more mortgage payments" party and then go on to live mortgage-free. However that trend has been phasing out for some time now and, in 2016, according to the National Association of Realtors' "Profile of Homebuyers and Sellers, the national average of time to own a house was 10 years.
Talk through the various options that are on the table with a mortgage broker, preferably one who works with more than one lender and knows about first time buyer options or other loan types that might work for you. Always have an attorney review the paperwork and be sure the language in the contract for any loan you accept does not impose a pay-off penalty. The point being that if interest rates drop and you have the option to refinance, you want to be able to take advantage of a new mortgage at a lower rate.

If it eases your mind, a national survey released by the Mortgage Bankers Association found that the overall mortgage delinquency rate had dropped in second quarter 2017 to its lowest level since 2000. This is good news and shows that real estate is on stable footing again.
You Don't Know How to Begin
Begin where every good research project begins by educating yourself. Real estate laws and the process of buying and selling of real estate vary from state to state. You can find out a lot about how the process works online and Fannie Mae and Freddie Mac offer classes that can help educate you on the process. Here are some basic things that every buyer should understand:
Real estate agents work on commission.

A home buyer doesn't need to pay an upfront fee for an agent to drive around with you and show you houses.

Commission rates for the listing and selling agents are written into the contract signed by the seller and are included in the asking price.

Typical commission rates are 6 percent and split equally between the agents.

Some brokerages and agents will take a lesser fee if negotiated ahead particularly if it is an expensive property.

Real estate agents don't get paid unless the deal closes. They work to close deals. No deal, no pay day. Period.
It is typically not the wisest decision to try to get around paying a commission by hiring an inexperienced friend or relative who has just obtained their license. Hire an agent who specializes in the neighborhood you want to buy in or are selling your home in. Drive around and see whose signs are on the lawns of your neighbors. Some homes can be bought without third-party mortgages or bank loans.
There are sellers who are able to carry a mortgage for a buyer and, instead of contracting a loan with a bank, the buyer signs a contract with the seller and makes payments directly to them. This is a perfect solution for buyers who are unable to get a conventional loan due to credit or income issues. This can also save the buyer from having to pay closing costs. There's less paperwork. If the buyer defaults on the loan, the seller can keep the down payment and foreclose on the load the same as a bank.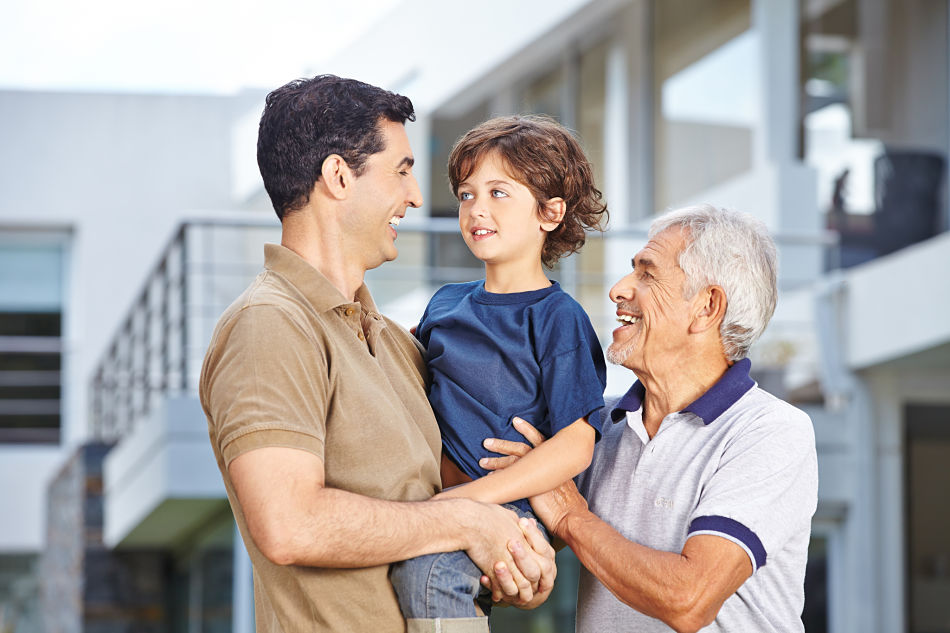 You Made an Offer and Now You're Terrified
Buying a home is a negotiation and although, price is the big item on the table, it's not the only one. Every offer you make should have at the very least the following two contingencies:
You will be able to get the property professionally inspected and, if the inspection reveals any problems that will add significantly to the cost, you can negotiate a new purchase price or walk away with no penalty.

The buyer understands that your offer is based on your ability to find favorable lending terms and, f you are unable to secure the loan, you will not be legally obligated to buy the house.
Depending on where the property is other contingencies could include a termite inspection and/or a contractor's assessment for remodeling costs. Once you and the seller have a reached an agreement that you both accept, you begin the process known as escrow. A third-party escrow officer makes sure that everything is good on the paperwork and handles the financial payouts at the close of the deal.
Don't let out a sigh of relief just yet, things have been known to go wrong in escrow. An inspection can turn up a mold problem or major roof repair, the buyer may not be able to secure financing by the deadline or the bank appraiser may say the house is not worth what the buyer is willing to pay. Nationally, 3.9 percent of home sales failed in 2016. That's up from 2.1 percent in 2015, however, it might be good to know that not every escrow ends with the sale of a property.
First-time home buyers are more likely to have a deal fall apart, according to the National Association of Realtors, because they're unfamiliar with the process. Which is why it's important to have a professional real estate agent by your side to help you along the way.
---
Ready To Find Your First Home?