Residents Fleeing Big Cities - Wilmington is Open for Home Buyers
Posted by Buddy Blake on Sunday, May 3, 2020 at 8:02 AM
By Buddy Blake / May 3, 2020
Comment
Wilmington NC - We just completed the STRONGEST CONTRACT AND SHOWING WEEK we've seen since the Covid-19 shutdowns began. Activity is still down, but it's picking up dramatically every week. We have been working with dozens of homeowners over the last month or two to get their home's ready to go on the market and we recommended a start date of May 1st. So far we have SOLD 4 out of the 4 that took our recommendation, many with multiple offers and some for above asking price. Selling a home is not just about price, marketing, staging etc... THERE MUST BE AN ONGOING SELLING STRATEGY to make sure you are in front of the buyers you need to be in front of at just the right time.
Large City Residents On the Move
My wife's family is from Northern New Jersey and her uncle shared Saturday's newspaper frontpage headline saying that possibly up to 30% of NJ & NY large city residents will be moving to less populated areas in places like North and South Carolina. I've been talking about this for almost two weeks with our team and anyone listening. Our enormous website presence allows us to watch traffic trends for new visitors as well as returning visitors and we are seeing an incredible spike in visitors looking at homes, not just once but also saving, sharing and asking questions about them.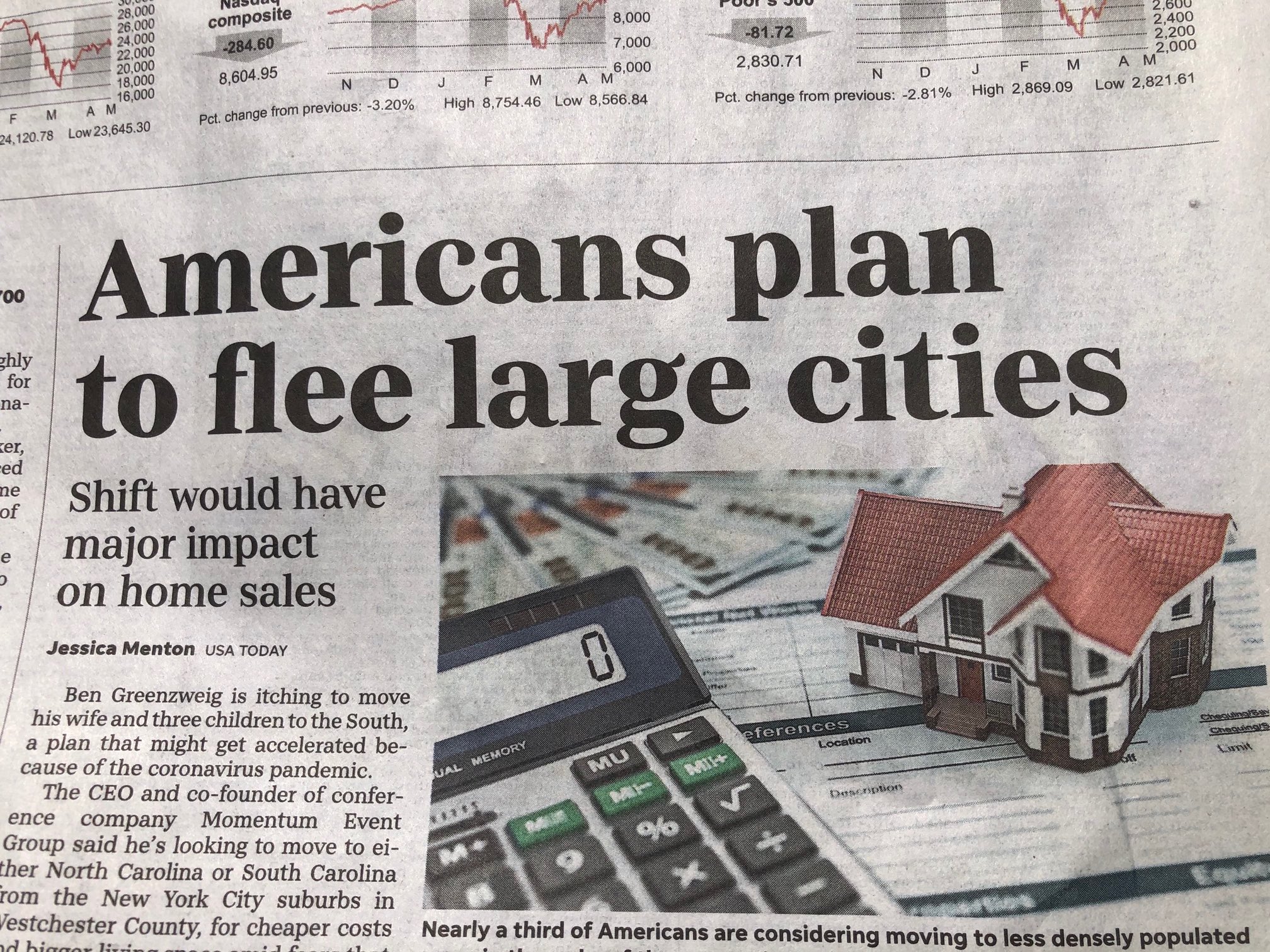 Weekly Showing & Contract Activity
CHECK YOUR HOME EQUITY & REFI SCORE
ABSORPTION REPORTS
Powered by Waypost Realty