Preparing a Home to Sell
Posted by Buddy Blake on Wednesday, June 13, 2018 at 1:12 PM
By Buddy Blake / June 13, 2018
Comment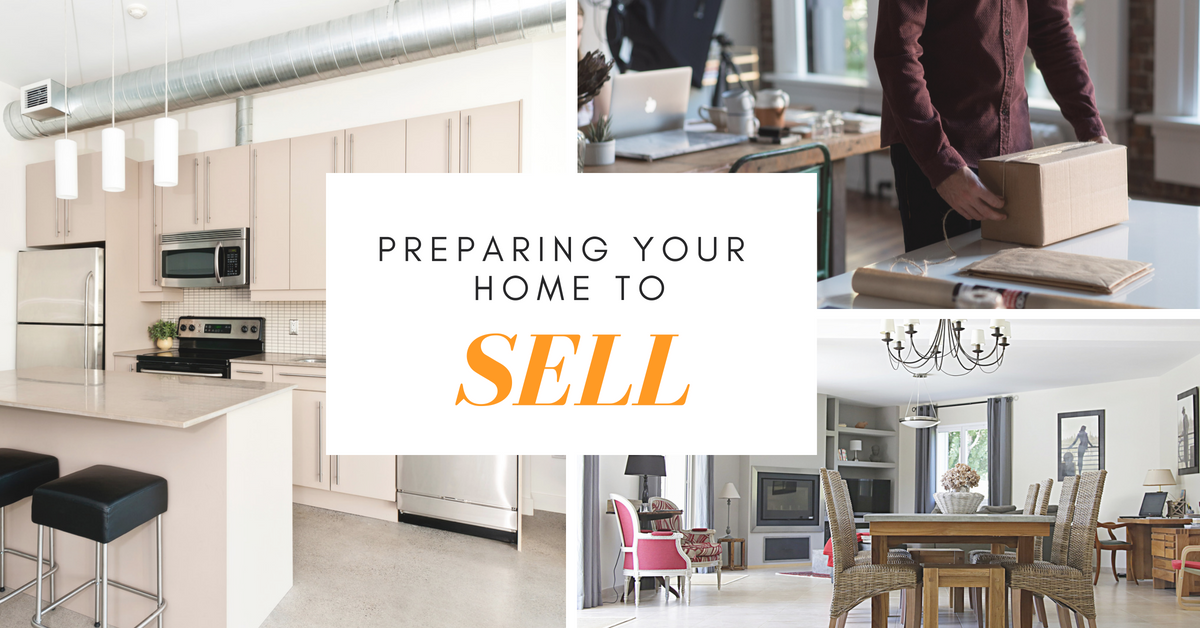 How To Prepare a Home to Sell
Even in a hot real estate market, home staging is important when selling a house. This process make your property look more spacious and modern, which will help it to compete not only among the properties around it but also if any new developments are nearby. Here are a few tips to follow in preparing your home for sale.
Get Rid of Stuff
As you go through the years living in the same house, you tend to accumulate plenty of items that do nothing but take up space because it's convenient to just lay them down somewhere in your property. You may have piles of clothes stuffed in a closet, children's toys scattered on the floor, pet paraphernalia on the porch, and your prized collection of Las Vegas shot glasses on the dining room bureau. Such items do not belong in a home for sale because you're not selling them and they detract from the one thing that you are offering: your home. You don't want buyers to be focused on the cute mountain of stuffed animals on your kids bed. You want them to notice that there is an extra bedroom that gets excellent light in the morning. The only things that belong in an area at this point are necessary pieces of furniture and a few well-chosen accessories. That means for example, that your dining room should only contain the dining table and chairs. Limiting the amount of furniture in a room will automatically make the room look more spacious. Everything else should be taken out of the house. Ask friends and family members if they can store your things temporarily during the period of the sale. If not, you may need to rent a storage unit so you have a safe place in which to keep all these items.
Clean
Probably the simplest but most time-consuming thing you can do to make your house look presentable is to give it a thorough cleaning. Your spaces will then look newer and brighter because walls and floors that are shiny and free of dirt reflect light better. You'll need to remove every splotch of dirt and every stain that you may have been living with for years. Pay attention to the smells left behind by pets and smokers. Such aromas are instant turn-offs to buyers even if they smoke or have pets. Don't forget to clean behind cupboards and in corners that are rarely seen by your family. House hunters like to check behind furniture and run their fingers on the tops of window frames just to see how good of a housekeeper you are. Consider renting a power washer so you can give the outside of the home and your driveway a thorough wash to improve curb appeal. If you don't have the time to take care of this process, get some professionals to do it for you.
Repair
Does your patio door stick when you try to open it? Does your pantry have a burned out bulb? Is there a crack on the stucco outside your home? You may not notice these problems anymore because you've lived with them for years. But such imperfections will jump out at potential buyers as problems that they'll have to spend money on. And they always overestimate the cost of repair. They'll also wonder if your real estate contains hidden problems. They will then deduct that cost of any fixes from their offer, assuming they decide to make one on such damaged property. Get every issue in your home fixed either by yourself, by a knowledgeable friend or relative, or by a professional. Whatever money you spend on the repair will be far less than what a buyer thinks it will cost. If you have items that you cannot afford to repair or replace, such as a furnace or refrigerator, consider offering buyers a dollar credit so they can take care of the problem themselves.
Redecorate
The goal is to make your home look neutral, modern, and on trend. You want buyers to imagine themselves living at your property. You can get some ideas by looking through housing magazines, visiting model homes at new developments, and checking out houses for sale that have been staged. Other good resources are decorating shows that run on HGTV and other channels. If you have any walls that have have bold colors or are covered with outdated wallpaper, paint them in neutrals like off-white, gray, or beige, which reflect light better. (You may have to strip the wallpaper first.) Replace heavy window coverings with lighter versions and leave those coverings open to allow sunlight to flood in. Hang mirrors in front of bright windows to reflect the natural light throughout the room. Light up any dark rooms or corners with floor and table lamps. Assuming you've eliminated the heavy furniture as previously suggested, replace them with smaller and more modern pieces that you borrow from friends and family, rent, or buy. Arrange them so buyers can easily move around the room. If they can't do that, then you have too much furniture that is too big in the room. However, do not leave rooms empty. Buyers need some idea of how to use spaces and staging a room with some furniture gives them that. Replace old or outlandish linens, such as towels and beddings, with something more subtle, particularly in the master bedroom. If you've got an old, ugly sofa, an inexpensive slipcover can change it from trash to cash. Be careful not to over-accessorize. Decorate with plain sofa pillows or a comfy throw blanket. You can make your kitchen counter tops look bigger by putting away small appliances and accessories. One welcome decoration on a counter is a plate of cookies that buyers can munch on or some decorative fruit. Accessorize sparingly and carefully. Family photos, hunting trophies, and weird art communicate to buyers that someone else lives in the home and not them. Flower vases, coffee table books on travel, and upscale toiletries are accessories that act as perfect finishing touches because any buyer can enjoy them.
Get Help
Your real estate agent is your best choice of home staging advice because they are experts in selling a house. She knows what appeals to current buyers and has a vested interest in making your property look good for a better sale. Many can stage your home if you ask or recommend professional stagers if you don't have the time or the real estate expertise to do it yourself.