MLS Tricks For Pricing Your Home
Posted by Buddy Blake on Monday, August 28, 2017 at 9:32 PM
By Buddy Blake / August 28, 2017
Comment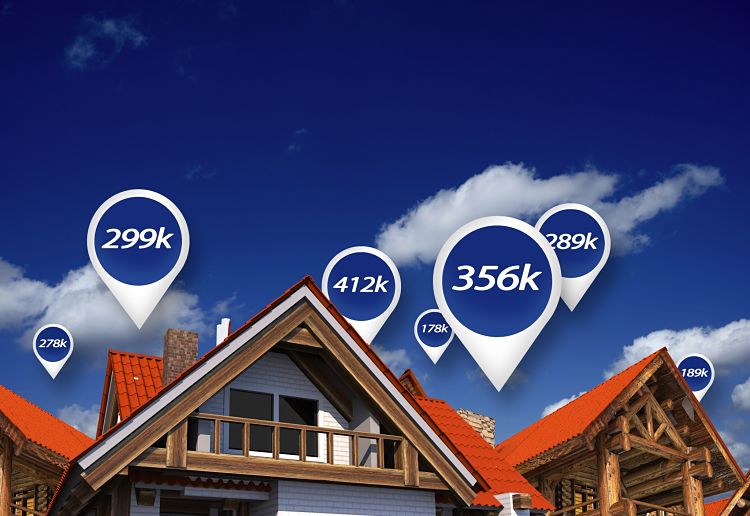 Tricks for Pricing Your Home

As a homeowner, you cannot afford to lose money on the sale of your Wilmington home simply because you did not take the time to price your home according to its true value. Under-pricing will leave you full of regret – and overpricing will leave you with a home that has not sold. Home pricing is a balancing act, because you need to take into consideration not only the true value of the home, but also the local market conditions.
Price It Right!
Some simple techniques can help you determine the best listing price for your Wilmington home. These are many of the same things that REALTORS look for when suggesting possible listing prices, but a wise homeowner will walk into a meeting with a REALTOR already armed with ideal selling prices, rather than letting the listing agent set a price that may or may not maximize the financial return and get the home sold as quickly as possible.
Here Are a Few Key Points to Keep in Mind When Pricing Your Home
The price that you paid for your home in Wilmington has little impact on the actual value of your home today. This is particularly true if you have lived in your home for several years or more.

The profit that you hope to gain from the sale of your home has absolutely no impact on the true value of you home.

You must remove emotion when determining a fair selling price for your home. To potential buyers, your memories are not worth a price increase.

Your REALTOR'S assessment of the home's value may or may not be accurate.

A real-estate appraisal is a good way to determine the ballpark value of your home, but it does not consider the market conditions under which you will be selling your home in Wilmington.

The value of your home is really determined by the buyers and the amount that they are willing to pay.
Find Out What Your Home Is Worth HERE
Pricing a home correctly carries many advantages for the seller. As stated above, the buyer is the only one who can really tell you what the value of your home is. Here are some of the benefits that you will achieve when you do the legwork and price your home according to fair market values:
Price For a Quick Sale
Any REALTOR will tell you that the fastest-selling homes in Wilmington are those which were priced properly in accordance with the local real estate market and the features that the homes offered to potential buyers.
Less Updating and Preparation Time
If you price your home according to the fair market value and its current condition, there is little need to update or improve your home. Weekend projects like painting and cleaning will still help to entice buyers, but there will be little need for a serious commitment of your time and energy.
Agent Interest
When the price is right and your home is appealing, agents are much more likely to want to show your home to prospective buyers. Obviously, the more agents who are interested, the more buyers who will see what your home has to offer.
Appropriate Pricing Makes the Home Visible
When you price your home fairly, potential buyers interested in purchasing a home in your price range will be able to find your home through internet searches and agent MLS searches.
Better Buyer Pool
When your home is appealing and the price is fair, agents will bring a better pool of prospective buyers to your home.
Greater Likelihood of Getting Your Asking Price
Buyers realize that there is little room for negotiation when a home is listed at a fair price that is not inflated. Therefore, you have a better chance of getting your asking price.
Greater Profit for YOU
When you price your home correctly, your home will probably sell quickly and for the asking price. Therefore, you stand to make a better profit than if the home were to stay on the market for a long time and eventually sell for much less than an inflated asking price.
In addition to the benefits of fair pricing, you need to consider the disadvantages of over-inflating a home's listing price. These disadvantages can include:
Fewer showings by agents due to lack of agent interest.

Fewer interested buyers due to price-range restrictions.

Appraisers' concerns that the price is higher than that of comparable properties in your area.

Overpricing that makes lower-priced homes more attractive, in effect helping other homeowners who have listed their home at a lower price.
To set an accurate listing price, follow these steps:
Ask three different realtors to visit your home and provide you with a comparative market analysis (CMA). This report will tell you how much similar homes have sold for in the past few months, and at what price non-selling homes are listed. In addition, you will learn how long those homes that have sold were actually on the market.

Go to several open houses in your area to determine the pricing structure being used by other sellers and to find out what features they are highlighting in their homes.

Try to assess a per-square-foot price for your home based upon other recent sales and current listings in your area.

Look carefully at the reality of the real-estate market. By carefully assessing the market conditions, you may be able to determine just what housing price the market will comfortably bear.

Remember that pricing your home correctly will mean that you can move out without having to carry the home for several months and subsequently lowering your price in order to sell.
Conclusion

If you have read this information carefully, you probably now realize the importance of pricing your Wilmington home according to the local real-estate market and the types of buyers whom you would like to attract. You also understand the many benefits of accurate listing prices, and you have an idea of what might happen if you choose to over-inflate the price of your home.
If you are working with an agent who is recommending that you over-inflate the price of your home, carefully balance the advantages and disadvantages of doing so with respect to your specific situation and the timeframe in which you need to sell the home.
Careful planning and consideration is your best defense in a buyer's market. Once you have done the necessary research, set a listing price that will help you to sell the home as quickly as possible without underselling yourself.
Need More Information on Pricing Your Home in Wilmington?