Living Near the Ocean in North Carolina
Posted by Buddy Blake on Friday, June 21, 2013 at 10:04 AM
By Buddy Blake / June 21, 2013
Comment
North Carolina is home to some of the best beaches in the world and has over 300 total miles of ocean shoreline. This leads to some great properties right on the ocean. However, if you plan to live by the ocean, you need to understand the decision you're making financially. It's also important to understand the environment you'll be living within and the risks you're taking with waterfront property.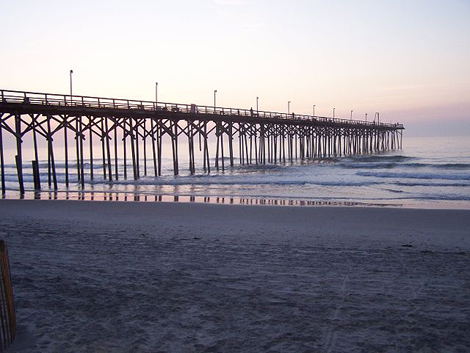 There are many great benefits to living by the ocean, but if you don't understand things, such as flood insurance, repair costs and the overall costs of buying an oceanfront property, you might not make the right decision. By looking at the erosion rate of the area, whether flood insurance is mandatory and what the cost is to rebuild and for repairs, you can make an informed decision.
After considering everything that comes with living near the ocean in North Carolina, you can make an informed decision about an oceanfront property. Living on the ocean isn't for everybody, but those with the financial ability to choose a property on one of the Wilmington beaches can enjoy the many benefits of owning a property on the beach.
It can be a great experience to wake up to the sounds of the ocean, walk along the beach first thing in the morning and enjoy all the benefits of living in an oceanfront property. The ocean is certainly a great reason to relocate to Wilmington and you just need to make sure to choose the right type of home for your family.
If you plan to relocate the Wilmington area and you're considering an oceanfront property, make sure the real estate agent you choose informs you about all the necessary information with the properties you're considering. This will help you to make the right decision and choose the property that fits best with your needs.