How Driverless Cars Are Affecting Real Estate
Posted by Buddy Blake on Thursday, June 21, 2018 at 7:47 PM
By Buddy Blake / June 21, 2018
Comment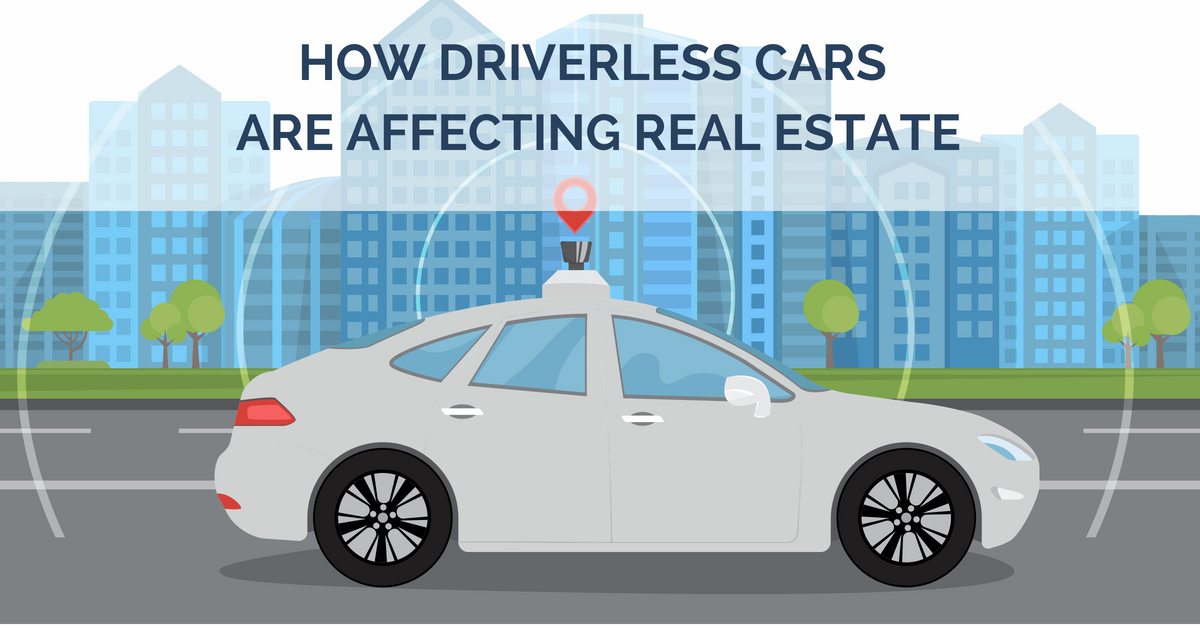 Will Driverless Cars Affect Real Estate
One of the most significant factors to have an impact on where buyers search for their new home in an urban area is whether their new condo, townhouse, or apartment has available parking on the premises. Commuters moving to urban settings want parking adjacent to their home or easy access to public transportation. The technological breakthrough that will have a major impact on industries worldwide is the driverless car. One of the sectors that will change in a big way when self-driving cars become the norm is real estate and buying a home won't be so much about the location.
More Technological Planning
Although the innovative vehicles won't be widely accepted everywhere for a few years, real estate professionals are investigating the impact that they'll have in cities around the world. Real estate technology is going to play a bigger role in our lives in the future as driverless cars become more popular. More data centers will be needed as the demand for parking conventional cars decreases. Cities will have to plan for increased routes for cyclists with more bike lanes.
Greater Density in Cities
One of the most momentous changes in urban regions is that the density will increase. Driverless cars will gradually be introduced into the marketplace; primarily by ride-sharing companies. People who buy a new house in a city will find that real estate technology will change to accommodate the new form of transportation. The Realtor showing homes to prospective buyers will have more options. Since the demand for cars will be on the decline, gas stations, parking garages or urban lots, and car dealerships will be transformed into housing. As a result, more people will be moving into cities to buy a home and be close to work.
Urban Planning
Each major city around the world has a primary business district. In some cities, more than one area is designated for business and most are in the more expensive areas of the city. When self driving cars become more widely accepted, some urban planners believe that many of the new business districts will be in neighborhoods that are directly off the highway rather than in a centralized business district. Some architectural firms are already designing parking garages with flat, horizontal floors rather than the floors that are slanted. Another change is the exterior rather than an interior ramp so the structure could convert more easily into an office complex. One planned community in California, Orange County Great Park, is already making preparations for the shift to self-driving cars.
Housing Costs
The real estate market will make adjustments to accommodate the changes and urban density will be on the rise. One of the biggest changes could be a substantial decrease in rents since tenants will no longer have to pay a monthly charge for parking. Developers could realize a decrease of approximately 15 percent in construction costs if parking isn't factored into the price of a residential or commercial development. The average home consists of about 3,000 square feet of space, with about 500 square feet of garage space. The primary living area could be enlarged and used as a family room, guest room, or home office without the need for the garage space.
Changes For the Suburbs
Although many people will move into metropolitan areas for work and to be close to dining, shopping, and entertainment, the suburbs will experience more growth. The commute from the suburbs into metro-regions will allow for extra time to get out emails before you reach the office, get started on work, or simply relax and read. Doing some preparation for a project is a great way to get a head start while you're on the way to work. The average real estate agent is likely to see an increase in clients searching for that ideal suburban neighborhood in which to buy a home that gives them access to a major metro region without living in the city.
Impact On Homeowners
In real estate markets that are spread out over an extensive area like Boston or New Orleans, transportation is a huge factor in deciding where to buy a home. For the homeowner who has lived in their home for years and no longer can drive, transportation can be a major concern. Driverless cars will allow those homeowners the ability to get around at their convenience and remain in their homes. Many of the homes owned by elderly residents will have conversions to make them more sustainable and increase their value should the owner choose to sell. With more homeowners having renovations done on their homes, the turnover will decrease and there would be fewer homes on the market in some neighborhoods.
Effect On Commercial Real Estate
Another area in which the real estate market could see a huge impact from driverless cars is on the value of industrial and commercial land. For example, areas that have a lot of companies that deliver products won't have to limit the shifts of their drivers like they do under current laws. With a company that has an extensive delivery range, single shifts could handle a lot more deliveries and drivers would see a rise in salary. One of the results of the service is that the price for leases on warehouse space could see an increase.
New Home Construction
Driverless cars will have an additional impact on the real estate market. When homes are being constructed, the cost of transporting materials can add a lot to the cost of the project. However, when materials are transported by driverless vehicles, the costs of new home construction is kept down considerably. With more residential construction, the demand will be impacted and sellers will have to wait for the market prices to rise before selling.
Home Conversions
Residential garages will have a different purpose as the demand for driverless cars continues. Some drivers will always have conventional cars and need a place to park them, but fewer families will be purchasing homes with three or four stall garages and will find innovative ways to use the extra space. whether it's a guest house, extra storage, or living space, a real estate agent will tell you that conversions always add value to your home.