Homeowners Insurance - When You Rent The Home
Posted by Buddy Blake on Wednesday, October 11, 2017 at 4:47 PM
By Buddy Blake / October 11, 2017
Comment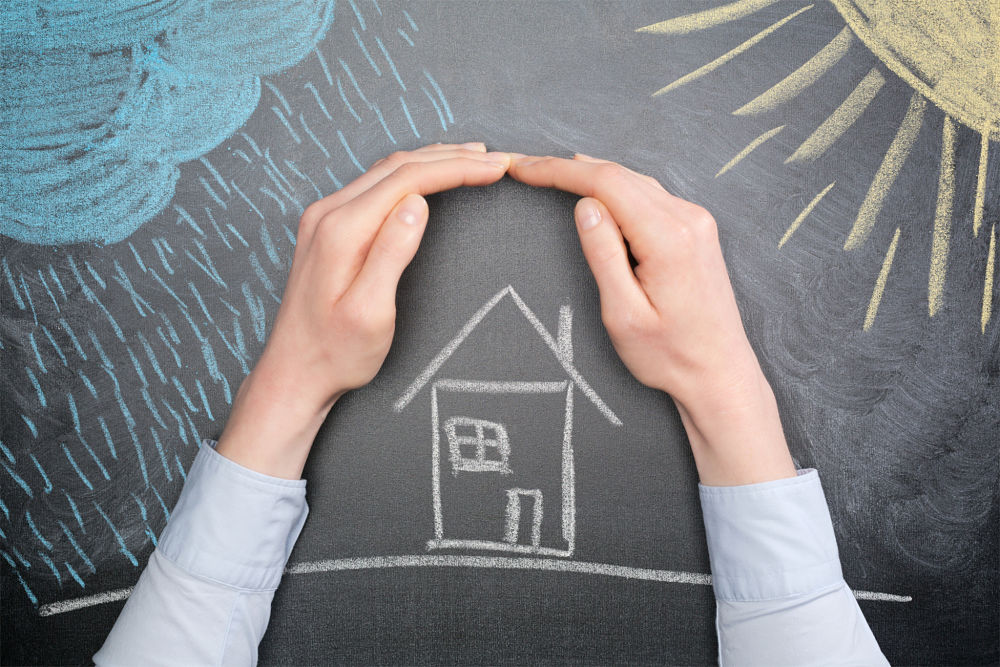 Homeowners Insurance May Not Cover You When Renting
A common practice when shopping for a new home for sale is renting out the home you currently live in. One common misconception is that you can rent out your home without updating your homeowners insurance policy. Truth is...Your homeowner policy may NOT cover a claim if you (the homeowner) is no longer living in the home!
Real estate can be overwhelming. For many home buyers, homeowners insurance seems like "just another payment" that needs to be made when purchasing a home. Many home owners may eventually rent their home and not update their policy. The reality is - there are many details that are included in your homeowners policy - one of those nuances may be you, as the homeowner, need to be living there.
What is Home Owners Insurance Policy?
A home insurance policy is a formal contract that outlines what an insurance company will pay and under what circumstances it will do so. Normally, a home insurance policy will pay your covered claims when the home is occupied by you as the home owner.
This means that if the contract agreement was made under the terms that you are living on the property, then that is what is required to make a claim against your homeowner's insurance policy. If the home is found to be unoccupied or vacant at the time of a claim, that is when you will have an issue with a traditionally covered home insurance claim.
According to Herlihygroup.com:
Unoccupied refers to the home in which you have furnishings but you are no longer living there.
Vacant refers to your home which is now an unoccupied space.
Once your home is either unoccupied or vacant for more than 30 days, important home insurance coverages may automatically drop off of your policy.
This and other criteria are most often automatically written into insurance policies and so it is important for homeowners to know exactly what their policy says, or risk not being able to make a claim against their policy, even if paid in full.

How to Protect Yourself
One solution may be to notify your insurance provider if your home becomes unoccupied or vacant. The insurance company may then devise a solution for your no-longer-occupied home. This will be something you should ask for in writing upon purchase, if possible.
What else is going on behind the scenes of purchasing homeowner's insurance?
"There are multiple variations of a person's credit score besides a straight up FICO score, there are scores for insurance rates, scores for specific industries such as utilities and car loans, scores used by landlords, scores that predict the likelihood of an upcoming bankruptcy, and more."
says Teresa Dixon Murray of Cleveland.com.
The entirety of these scores begins with a person's credit history, which then leads to his or her credit score. "If you have a bad FICO credit score, you're not going to have a good score for insurance premiums," she says. While these credit factors can increase your premiums, accounts in collection, numerous past-due payments, high use of available credit and numerous recent applications for credit can also affect your ability to find reasonable rates.
More on FICO Scores
So, what is a FICO score and why is it so powerful? According to MyFICO.com, FICO Scores are the credit scores most lenders use to determine your credit risk. Scores from each of the three credit bureaus—Experian, Equifax and TransUnion are available in one place and each score is based on information the credit bureau keeps on file.
The American Insurance Association says the information contained in your credit report can have a major influence over many parts of your life, including your auto and homeowner's insurance. So just when you think you have hurdled your biggest obstacle in financing your home, now you are forced to juggle the fine print on your insurance policies.
Without closely reviewing your homeowners policy and asking the right questions you could be faced with an insurance company either refusing to cover your home or worse, not paying your claim in the event of an emergency or disaster. An insurance company may even claim that any damage is your fault, a lack of preparation, repair or maintenance. You must be diligent about the choosing the right insurance agent in order to protect yourself so that there are no surprises. Additionally, some insurance companies may pay on a claim and then drop your insurance.
Credit Based Insurance
The American Insurance Association goes on to make the claim that credit-based insurance scores use information from your credit report to "help predict how often you are likely to file claims, and/or how expensive those claims will be." The Association goes on to claim that "studies by federal and state regulators, universities, independent auditors and insurance companies have proven that credit characteristics are predictive of certain outcomes, such as insurance loss." However, Psychology Today says, regarding the prediction of human behavior, "So, some unpredictability has served us well, and those mechanisms that make us unpredictable are still a fundamental part of our cognitive system." Beware of studies that are posted in tandem by businesses and organizations that will profit from them.
Insurance Companies are Rated
Fortunately, there are agencies, such as Ambest.com, who analyze and rate the financial stability of insurance companies, says HomeInsurance.org. Each state is represented by a department of insurance and should provide information on insurance companies permitted to do business in your state.
Insurance is regulated in each state, as well as the insurance companies and as such, each company must be licensed by the state in which they wish to write policies.
The easiest way to insure you are working with the right insurance company for your homeowers policy is asking your real estate agent. The best real estate agents know the good, the bad and the ugly when it comes to insurance companies.