Selling Tips: Home Improvements - How Much Is Too Much?
Posted by Buddy Blake on Tuesday, December 12, 2017 at 6:05 PM
By Buddy Blake / December 12, 2017
Comment
Over Updating Your Home Can Waste Money
As more and more television programs that are disguised as entertainment or "help yourself projects" hit cable television or streaming web services more and more people are doing projects that are fine to do if you plan to live in your home "forever" but NOT if you are planning to sell anytime soon.
Projects that you do for your own pleasure such as swimming pools, landscaping, workshops, sun rooms and many others are exactly that... for YOUR OWN PLEASURE and enjoyment. They will likely not result in you getting any more money for your house than if you simply did an awesome job of cleaning, decluttering and other tips and tricks that we share with our home sellers.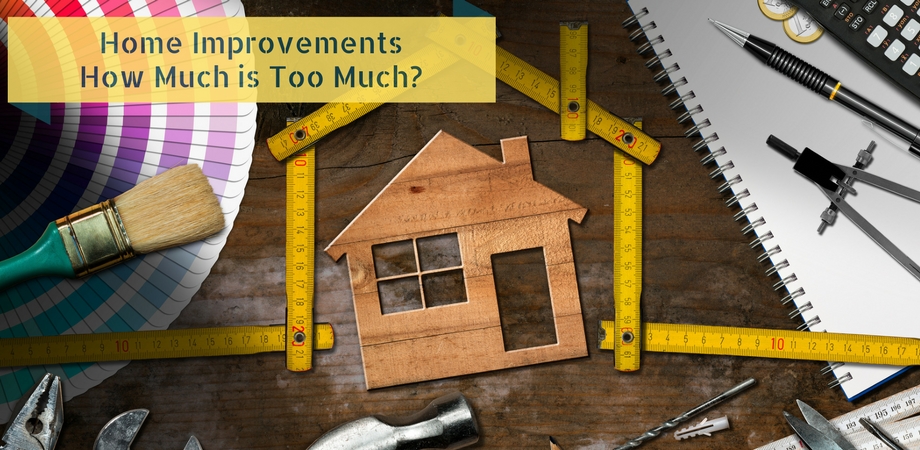 Making The Right Investment
In today's world there are a lot of real estate agents that love to recommend massive projects to sellers that will "help them sell their home". Yes, I do think levels of professional home staging are helpful in some situations. Home staging can be great for pictures and to make your house show better and sometimes even sell faster.
But, with this said I have had the unpleasant task of coming in behind other agents after a home failed to sell, even after they were told to spend tens of thousands of dollars, and sharing with the home owner that their house is simply worth "X dollars" and they would have been better off to keep their money. Simply put, they over updated their home.
This could have been avoided by following our home selling guide on the simple steps for clearing the most bottom line dollars at the closing table (after paying all the seller expenses, commissions etc).
Of course my advice may not be as flashy and sexy as others but I learned a long time ago:
It's better to hear what you NEED to hear instead of what you WANT to hear.
So, before you go spend a bunch of money on home improvements, contact us or another experienced REALTOR in your area that sells many homes per year FIRST. It's sounds simply and it is.. but, price is the ultimate balancer and if you throw even more money at your home just to try to sell it you may just be throwing money away.
Again, there is a place and situations where minor or extensive staging or repairs are needed but in my opinion you should talk to your local REALTOR expert BEFORE you spend any money.
Would You Like Help Preparing to Sell Your Home?