The Home Buying Process in a Digital Age - Buddy Blake
Posted by Buddy Blake on Friday, April 20, 2018 at 11:56 AM
By Buddy Blake / April 20, 2018
Comment

The Home Buying Processs In The Digital Age
More than ever before, technology is in the forefront of the home buying and selling market. It impacts every part of our lives, and consumers now expect faster and faster service, not only in service industries, but in sale of products, as well.
Technology Has Chaged The Home Buying Process
If you are selling or buying real estate in North Carolina or searching for Wilmington real estate on a local website (hopefully NOT using Zillow), you can browse homes and condos...even search SOLD properties in an effort to gain insight on what your home would bring on the open market. If you would like an instant idea of what your home is worth - click HERE.
If you had purchased a home or sold property as recent as 10 years ago -- the entire process was different. The internet now takes center stage.
Real Estate Websites
Realtor's websites and real estate sites, such as Zillow, have changed the way people buy and sell property. Although many people flock to the major real estate portals because they feel it is the only way to see ALL of the listings -- the truth is that local real estate websites, with a direct connection to the local MLS, have a much more updated inventory for sale on the site.
Feel free to browse all of the homes for sale in Wilmington, by all real estate brokers HERE. The vast majority of people initially view homes online, even higher valued homes, prior to contacting a real estate agent.
While most home buyers will eventually see the property in person, many online tools help them narrow the search - and save valuable time. As an example, living outside of the Wilmington area does not have to be an obstacle to purchasing a property here. High end homes, such as those for sale in Wrightsville Beach, make use of technology to market to people who would otherwise not know about these properties.
Realtor sites have become more savvy as the bottom line of their businesses have become more dependent on the bells and whistles contained within, such as large photos, virtual tours, and online chat to answer any questions. Information on acquiring a mortgage, homeowners insurance, or tips on buying and selling real estate have now become more commonplace on the best real estate websites. The more REALTORS offer indispensable information and guidance to consumers, the more likely they are to get their business.
The Mortgage Process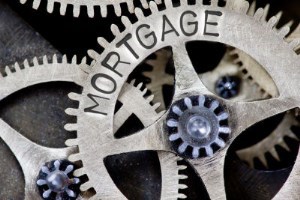 Applying for a mortgage today is so much simpler than it was even a few years ago. Often, you never have to see a lender. The application is made online, papers are signed online, monies are transferred automatically, and credit reports are obtained electronically.
Paper forms are almost a thing of the past. Streamlining the process makes it more convenient for the client and the loan officer. Buyers are more in control of the process. The internet allows them to evaluate the various options available, such as reviewing a mortgage calculator to see what you can afford, looking at differences in adjustable vs. fixed rates, down payment possibilities, terms of the loan, how interest works, and debt-to- income ratio. This is an education for buyers in itself.
Potential buyers have access to the many resources available online to help them become knowledgeable about the mortgage process so that they are more confident when they begin the process. It behooves the consumer to know as much as possible before actually going ahead with any transaction. A real estate agent's ability to help clients understand some of the technical information is always a plus and adds legitimacy to the process as well as confidence in the agent..

Smart Home Technology
Whether buying or selling a home, smart technology has positioned itself as appealing to both - not only in the process of buying a home, but in the home itself. As of the end of 2017, 25 percent of Americans possess some type of "smart home" product. Millennials, especially, feel that they save time and money through utilizing smart home technology.
Technologies such as smart thermostats, lighting, door locks, security systems and more are now becoming more common in everyday households. Featuring Smart Home features when selling a home has become more commonplace - and buyers are paying attention. Potential buyers are more interested in a home that has the increased safety of a smart home security system or energy efficiency.
Also popular are smart thermostats to control the heat and automated lights that can be remotely controlled. It is as simple as downloading an app on your smartphone that can integrate different connected products and allows you to manage them from remote locations.
Working with an Agent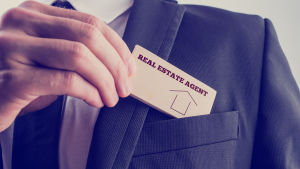 It is always best to interview real estate agents before agreeing to have them represent you. Meeting face-to-face gives the seller the opportunity to determine if they have compatible personalities, which is very important in the establishment of rapport since they will work closely for the duration of the listing.
The same is true for buyers who wish to be represented by a Realtor. Clients no longer rely strictly on yard signs, flyers, or recommendations from others. They can check reviews online to see how others have rated the Realtor. Potential buyers not only have pictures of properties online, but more and more, they can review virtual tours of homes, so they "walk through" the property from the comfort of their living room.
Generally, home-buyers prefer to make major decisions, such as a home purchase, with the assistance of a Realtor. Having someone responsible for the paperwork, and the order in which it is due, is very comforting. Knowing that someone is taking care of the myriad details required during a real estate transaction removes a lot of stress from the client and practically insures a positive review for the realtor. Technology has definitely affected the way we live and function.
Consumers expect more automation in their homes. They want movie theaters, man caves, ability to view their homes via cameras while they are away, and a whole plethora of modern conveniences that they perceive as making their lives better. Buddy Blake realizes that the global reach of the internet has made it simpler to view available properties no matter where the potential client lives.