Get Ready for the Wilmington Wine & Food Festival
Posted by Buddy Blake on Tuesday, May 7, 2013 at 11:37 AM
By Buddy Blake / May 7, 2013
Comment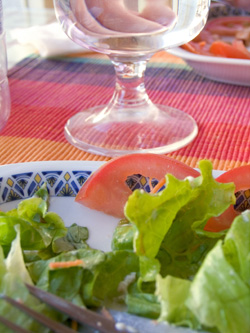 On Sunday May 19th, the Wilmington Wine & Food Festival will be held at St. Thomas Preservation Hall. This event brings some of the areas most talented chefs out to show off their skills, along with some of the finest wines in the world. You can come out and enjoy great food and fine wine, while supporting local charities. This is the inaugural event and those in charge hope to make it an annual mainstay in Wilmington.
The two charities chosen as the beneficiaries this year are the 1,000 People Who Care and the Cape Fear River Watch. Both of these charities to important work within the community and help keep the environment safe around the city.
At the festival, you will have the opportunity to taste over 100 different wines and enjoy many different types of food from area restaurants. Your votes will be counted for the best dishes and wines throughout the festival. There will also be a raffle, giving all in attendance the chance to win great prizes. Patrons will also have the chance to order their favorite wines at deeply discounted prices.
Entertainment will include many local acts including Fred Flynn and the Stones, Jesse Stockton and Perry Smith of Axiom. Whether you enjoy great food, amazing wine or you just want to be part of the first Wilmington Wine & Food Festival, you need to come out and support this great event.
The event will be held on Sunday May 19th from 2pm to 5pm at the St. Thomas Preservation Hall on Dock Street. Tickets are $48 per person. You can purchase tickets online or at one of many different locations throughout the city including Wilmington Wine, The Wine Rack, Divine Wines, Fortunate Glass, Seasoned Gourmet, Taste The Olive and many other locations.