Free Music at the Mayfaire Event Field
Posted by Buddy Blake on Tuesday, June 11, 2013 at 12:01 PM
By Buddy Blake / June 11, 2013
Comment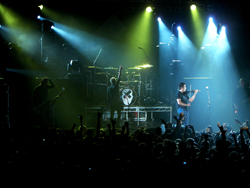 If you love classic rock, Americana, new country, soul and many other styles of music, the Mayfaire Music on the Town concert series is perfect for you. This series is held every Friday through July 26th with a new act taking the stage at the Mayfaire Event Field. Bring chair, a blanket and pack a picnic for the event. You can bring anything you want from a cooler full of food to a bag of snacks. Many eateries are close by and provide the perfect place to get a family meal before you arrive or to bring with you.
Enjoy music from all different genres including:
70s to 90s Classics
Pop Rock
Americana
Acoustic Rock
Classic Rock
Funk
Dance,
80s
R&B
Eclectic Rock
Reggae
Soul
Country
And More!
The first 100 in attendance will receive a goodie bag for the July 5th performance, which will provide plenty of great samples, coupons and gifts from area restaurants and stores. The sponsors will also be on hand to provide samples and goods. The best part about this concert series, it's FREE!
Upcoming Performances
June 14th - The Steedie Eddies
June 21st - Selah Dub
June 28th - Seneca Guns
July 5th - 40 East
July 12th - Millenia Funk Band
July 19th - Velcro
July 26th - Painted Man
There's something for everybody with Jumpin Party Rentals providing entertainment for the children. Enjoy three moon bounce castles, snow cones and cotton candy for a small fee at each concert. Whether you come out just to enjoy the music or you want to come out for all the entertainment, it sure to be a great time.
The event field is found behind World Market and Ulta. Plenty of parking is available, on site, for no charge and the concert runs from 6pm to dark.