Figuring Out Financing Your Home
Posted by Buddy Blake on Friday, November 3, 2017 at 2:25 PM
By Buddy Blake / November 3, 2017
Comment
Figuring Out Financing Your Home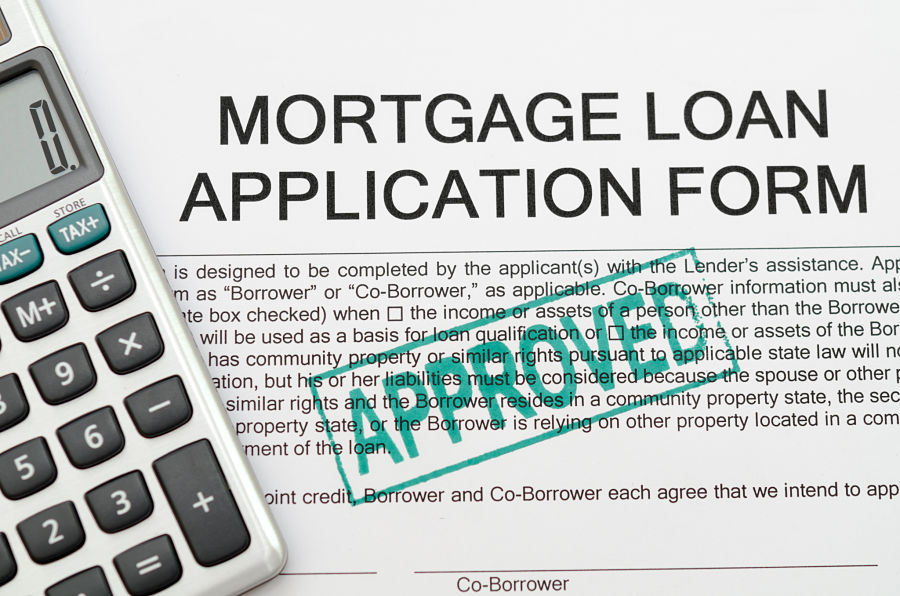 Get Your Financing Figured Out Before knowing what homes to consider.
Buying a home in Wilmington can be overwelming. Especially if you are not familiar with the mortgage process. Whether you are looking to buy a home in Carolina Beach, Rocky Point or Leland, most people will need to secure a mortgage. The "searching for the perfect home is the fun part" . Going through the mortgage process doesnt bring the same joy, but you can get through it by following these tips.
Know What You Can Afford
You need to know how much you can afford, and that comes down to the monthly payment amount. Between loan products and constantly changing lending guidelines, confusing or insufficient online mortgage calculators, variable interest rates and credit score surprises, most buyers are looking in the wrong price range (too high or too low), and every buyer can really benefit from the information and guidance of an exceptional loan officer.

Get Pre Qualified
Ask your REALTOR® for a referral to a mortgage lending specialist with at least five years' experience. Based on your preferred monthly payment, income, and credit scores, the mortgage specialist will review all your loan and down-payment options and write you a "Pre-qualification letter" stating what purchase price you can afford.
In most cases, the seller's agent will require this letter in order to consider your offer. A "Preapproval letter" (as opposed to a pre-qualification letter) requires more labor on your part to provide the lender with additional paperwork and verification. In the Wilmington market, submitting the pre-APPROVAL letter positions you as a much stronger, more serious buyer in the eyes of the seller because it shows that financing issues will be far less likely to arise.
Choosing the Right Mortgage Broker
At one time, using mortgage brokers specializing in residential loans was a great option to capitalize on obtaining some of the most competitive rates because of access to large quantities of wholesale lines of loan products; however, this has dramatically changed in recent times as the lending climate continues to trend towards more and more regulation.
This, in turn, has forced many lending sources to abandon wholesale products once made available to third party brokers, and consequently, the brokers are now far and few because access to large varieties of competitively priced loan products is now very limited. While direct, national lenders (i.e. Wells Fargo and Bank of America) tend to focus exclusively on their own products, many have become competitive in recent times depending on the type of loan product.

Even some local and regional retail bank operations are now focusing more energy in the mortgage arena and can provide decent loan products and rates despite once being too busy with other facets of the business and once offering very limited mortgage options. That doesnt mean that we still don't have great Mortgage Brokers in Wilmington...
When shopping for the best rate for your family, be sure you are comparing 'apples to apples' as rates can change daily from lender to lender. Also, think twice about switching away from a lender who invests precious time to give you advice and guidance.
The Importance of a Good Lender
These people are usually far more valuable than saving an eighth of a point on your rate. They're also the ones who will be upfront with their fees. Anyone can quote you a lower rate, but the fact is that some lenders drop the ball and can cost you money or delay your closing, and in North Carolina this could potentially put a buyer in default of the sales contract (Speak to an attorney for further information regarding the dangers of being in default of contract). .
Because poor lenders can prove to be quite costly, the rule of thumb is to always go with someone with whom you feel comfortable, who has your best interests in mind, who is a good trusted advisor, who takes the time to explain your options, who will see the loan all the way through, and whose rates are reasonable.Take note that 'Reasonable' rate always trumps 'Best' rate when there is a certain level of service provided. When it comes down to choosing your lender, it is no time to mess around with someone who might make it work. It's critical to have someone who will get the job done.
Internet Lenders
DO NOT USE INTERNET LENDERS, out-of-region lenders, or any lender who was not referred to you unless you like last-minute surprises. Typical surprises used to be unexpected rate hikes the day before your closing when it is too late to react.
Anyone can talk, but not everyone can deliver; furthermore, if there are issues with the loan, you want to have peace of mind knowing you or your REALTOR® can get face to face with the lender to fix the problem. There's nothing worse for a buyer or seller than getting to the settlement table with no sign of the funds and no sign of the lender (or a lender who is asleep in California during the 9 a.m. settlement in North Carolina).
Understand the Process
Be sure your loan officer explains how loan locks work, as this may vary from lender to lender. Some lenders may have special incentives such as a float-down option whereby your locked rate can actually be adjusted should a major reduction in interest rates occur after your lock and before the closing. Finally, when your loan officer asks for additional paperwork, be sure to provide it immediately.

Get Them What They Need ASAP
Your lender cannot control what the underwriter requests and when it is requested. The bottom line is that no matter who the loan officer is, if you are late to submit documents to the lender, your settlement might also be late. Keep all monthly statements updated as they come in because the lender will probably need to have the latest statements on hand.
The following checklist will help you to gather most information lenders will require:
Loan Application Checklist
Borrower's Information Social Security Number Driver's License or other photo ID
Home address(es) for the past two years (plus landlords' addresses if renting)
Insurance- Name and phone number of your agent. Include member number if issued Employment/Income W-2's for the last two years
Employment information for the past two years, including employer, job title, tenure and employer's address Paycheck stubs for the last 30 days If self-employed or commissioned:
Tax returns with schedules for the last two years, year-to-date profit and loss statement and balance sheets
Veterans: Certificate of Eligibility- If you are a veteran or active duty Copy of divorce decree and proof of child support income if it is to be considered as part of income for credit purposes
Assets/Bank Statements Most recent statements from banks or other financial institutions. Include bank name, address and account number, plus the balance for each checking, savings, retirement and asset accounts. Include all pages List of assets and their values, including cars, stocks and real estate
Debts Addresses of other real estate owned and the applicable loan information including the name and address of the lender
Refinance Information Copy of Deed Copy of homeowner's insurance Copy of your last mortgage statements (1st and 2nd) Note:
The above information is usually required by your lender for each borrower listed on the loan application. This is a general checklist and is meant to be a guide, not a definitive list. Additional information may be required by your lender.
Choosing The Right Lender
Choosing the right lender is as important as picking the right home for sale. Similar to choosing your real estate agent, you shouldnt choose your lender based off of a relationship and not their professional standing. What I mean by this is....its too important of a job to give to your brothers, cousins, neighbor -- just because you have some sort of a connection.
Who Do We Recomend?
With years in the real estate industry and thousands of homes sold, I have worked with many lenders; some good - some bad. Understanding how important the lender is to the real estate transaction, I can only recomend the best. If you are looking for someone who truly understands their job, takes it seriously and looks out for their clients --- click HERE.