Buying a Fixer Uper - Pros and Cons
Posted by Buddy Blake on Monday, November 27, 2017 at 9:04 AM
By Buddy Blake / November 27, 2017
Comment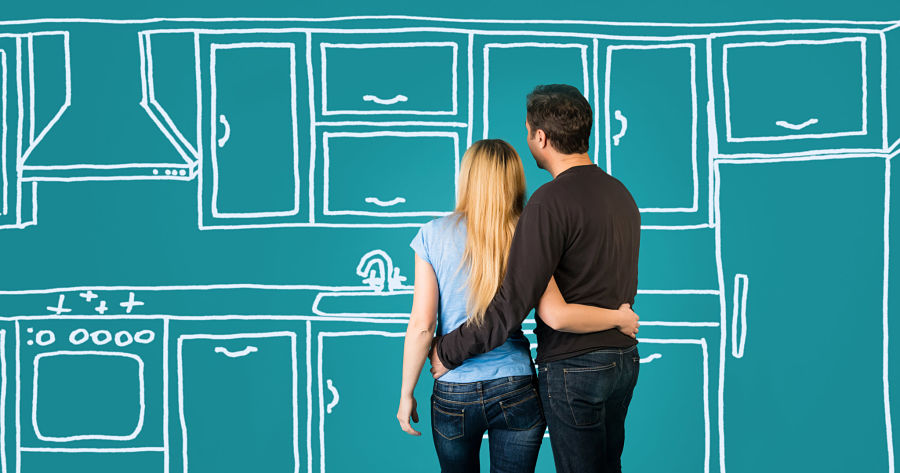 Remodeling vs. Finished Home: What are the Pros and Cons of Each?
For the sake of this article, we are reviewing some of the pros and cons of purchasing a home in perfect "move in condition" as opposed to purchasing a home that is in need of work. With the many television shows all about "flipping houses" and remodeling for a profit, some people are under the impression that rebuilding a home can be done in 30 min (less commercials of course) and all you need is a sledgehammer and a paintbrush. Truth is, you should not take on a major remodel unless you have some experience in the residential construction process. That doesn't mean that purchasing a home in need of some TLC may not be the best option for you.
Foreclosure Properties
True foreclosure properties are homes that have been repossessed by a lending institution and is up for sale so they can re coop some of their losses. All home that need some work are not necessary foreclosures and all foreclosures do not necessary mean they need work. To attempt to fit in the current HGTV vernacular - we will refer to the home in need of some work to be brought up to standard home for sale in Wilmington a "foreclosure"
Which Way Should I Go?
If you are in the market for a new home in Wilmington,Leland or Carolina Beach, you may be asking yourself whether you should buy a foreclosure property (or home that needs work) and remodel it, or whether you should buy a brand new finished home.
This is a question that people in the market for a home ask themselves all the time, and to know what is best for you it is important to look at the pros and cons of each. Keep in mind that everything will depend on how much you want to spend - how much money you have saved will ultimately guide your decision.
Pros of remodeling a foreclosure
Lower costs If you are short on money but desperately in need of a home a foreclosure is definitely the way to go. Because they are usually in a state of disrepair they are priced lower than new homes. Keep in mind, however, that you will have to spend money on the remodel so it is important to shop for the least damaged foreclosure that you can find - it will cost you less to fix it up. In fact, many people have made a business of buying foreclosed homes, fixing them up and then selling them for a profit because it requires less by the way of start-up costs. As you look at each foreclosure make an estimate of how much it will take to fix so that you can choose the cheapest one.
You may save on taxes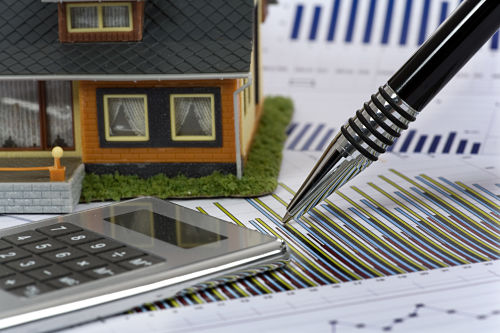 For most areas in North Carolina, the amount that your newly purchased home gets assessed at (how much you will be taxed on) will be the sales price of the property as it gets filed with clerk of court. In addition to that you can put in a claim for an investment tax credit based on how much you have spent on renovating the home. Needless to say, everyone's tax situation is unique and we recomend referring to a qualified tax consultant for details.
Carte blanche on design
When you buy a foreclosure for remodel you have the opportunity to design your real estate exactly the way you want. You can knock down walls and make bigger rooms, you can add windows for more light, you can add storage areas - basically you can design your home to look any way you want.
Cons of remodeling a foreclosure
You have lots more work to do
Moving is hard enough as it is but if you have to fix the home that you are moving into it is even more work. Even if you use the best contractors you will still have to be involved and deal with the daily headaches that come with remodeling contractors. If you work full time it can be very stressful. If, however, you like this kind of thing it can be a nice challenge.
Time
It takes longer to move in than it would if you were buying a brand new house instead of a foreclosure. You have to make time for all the repairs and design additions to be done and this can be stressful especially if you are under pressure to move out of your current home.

It will take even longer if you don't hire a cooperative contractor - many will take months to do a job that should have taken them weeks. You should make sure that you sign an airtight contract before work gets started so that the contractor is penalized for every day they are late.
There is always a surprise around the corner
With foreclosures there is always a surprise that can be a big setback. You may pull down a wall only to find serious structural problems that will cost time and money to get rid of or you may even discover something like black mold which is very hard to get rid of.
Sometimes the cost of remodeling can skyrocket
Sometimes people buy foreclosures only to find that the home needs so much work that any savings they made are quickly eaten up by costs. You can however avoid this by making sure that you do thorough research before you commit. Bring in a professional to highlight everything that requires repair regardless of how small and then work out how much everything it would cost.
Acquiring a Mortgage
Most people that purchase a home will be using a mortgage to do so. Depending on a variety of factors, purchasing a foreclosure that needs quite a bit of work, may not initially quality for a standard mortgage. Luckily there are many financing options available.

From the FHA Insured 203K to investment loans to bridge loans - a good lender can guide you through the process. For most people, after the construction has been completed, they will move into a traditional mortgage. For help navigating this complicated process, click HERE.
Pros of Buying a Home Move-in Ready
The Move is Easy
Moving house is never easy, but at least with a new house you don't have to worry about fixing anything - everything is there, ready for you to move in and enjoy. Your only job will be to pack your things, call a mover, clean the home before you move in and then have everything moved.
New technology and design
New homes come with features that are necessary for today's lifestyle, unlike foreclosures where you are dealing with old technology. In fact most new homes consume less power because the fixtures are designed to higher standards. You will spend less on a remodel, but when you consider what you will get in terms of updated features you may want to wait until you save enough for a new home.
Easier to Get Financing
Lenders are more willing to lend to people who are buying a brand new home than a foreclosure home. That said, it doesn't mean you will not get financing, only that lenders will look into you a lot more closely.
Energy Effecient
New homes are built using the latest construction technology and electrical equipment so they are more energy efficient. You will be warmer in the winter and power savings will be significant in the long run.
Cons of a New Home
Can be more expensive
You are paying for the convenience of having a home "move in ready". New homes are always more expensive than foreclosure - if they weren't no one would ever buy a home to fix up.

In many instances, the unique financing needed for purchasing a home that is in need of repair can make the money you will need upfront higher for a foreclosure property. New homes, although easier to get into, will generally cost you more in your monthly mortgage payments and insurance.
Limited Customization
With a new home you have to take what you get- you don't get the opportunity to knock down a wall here of pull out a toilet there. You have to take the floor as is, and there is nothing you can do about the design of your kitchen. If you are really specific about what you want this can be a downer.
Ready to Talk To a REALTOR?