4 Reasons To Price Your Home Right At Listing
Posted by Buddy Blake on Thursday, November 16, 2017 at 4:41 PM
By Buddy Blake / November 16, 2017
Comment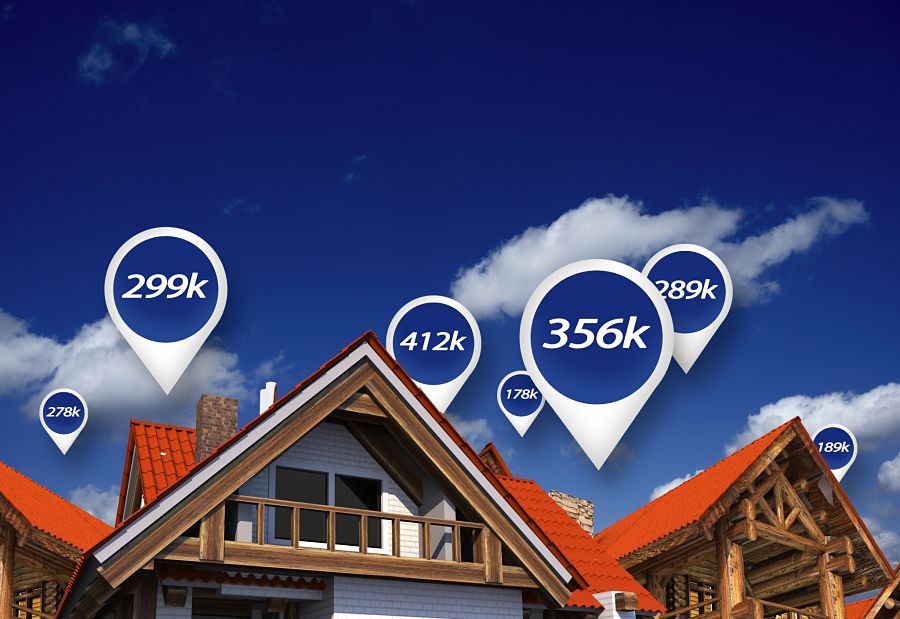 Today's Real Estate Market
Today's Real Estate Market may be very confusing to a home seller trying to price their own home. The fluctuation in the market is frustrating to Licensed REALTORS, Appraisers, Loan Originators, and the list goes on. The importance of pricing your home correctly is crucial in obtaining a viable offer in a reasonable amount of time. Remember, the home is being listed to sell, not to sit.

Time on The Market
Let's assume your monthly mortgage payment is $2000.00 per month. If your over-priced home sits on the market 6, 12, maybe even 18 months, that could be $36,000 in mortgage payments.
Keeping in mind a very small percentage of the average homeowner's mortgage payment goes toward principal, typically less than .3% for years. Keep these numbers in mind if your REALTOR® does suggest a Listing Price that is 5-6K less than what you had envisioned.
If your home is priced right, and sells in 1-3 months, that is a huge savings to you in the end. Do the math, and if you need an amortization table, click HERE.
You Aren't Getting Any Showings
When you price your home above market value, you must keep in mind that Professional REALTORs® who are looking in your area for homes to show their Buyers, KNOW the market. Knowing the market is their job, and they do it every day, most often 10-12 hours a day, 7 days a week.

Ask any REALTOR® even on a Saturday, what the house down the street sold for, and they can tell you. If your home is priced above market value, the REALTOR® will have a hard sell to convince the savvy buyer to even "take a peek". The first assumption the buyer will make is that you overpriced your home because you had to.
They will see that as a sign that you will not negotiate, when in all reality you "just wanted to see if you could get that much" and really are willing & able to sell at market value. This will take your home off the list of potential showings to begin with, resulting in never getting the opportunity to get to the negotiating stage.
Appraisal
Another very important reason to price your home right is the Appraisal will be based on market value. A home priced above market value may go under contract within a few months, but the time between accepting the offer and the appraisal could be an additional 30 days. If you happen to get "lucky", and do receive an offer for your home at a price above the market value, it's likely to fall apart in the long run. Buyer's getting financing, and even cash buyer's will typically have an Appraisal done.
The appraiser will send the report to the buyer's lender, or the buyers themselves. The lender will not loan the amount of money above appraised value, and most buyers are not going to pay for a home above market value. Now, your home has been off the market during the peak selling time 30, maybe 60 days, and you are back to square one anyway.
Hiring a Professional REALTOR®
You know the best decision when listing your Wilmington home for sale is to use a professional REALTOR®. You would not hire a mechanic to pull a tooth, and most of us would not try and repair heavy equipment ourselves. So, here is another reason to be on board to price your home right the first time, you will be hard pressed to obtain a knowledgeable, professional REALTOR® to take your listing.
An experienced REALTOR® that you want to work with, spends hundreds, up to thousands of dollars marketing their listings. From hiring professional photographers, staging, and advertising, to the expenses you as the client do not see, a REALTOR® is not likely to go into a situation that won't end in a sale anyway.
One reason is that referrals are gold to a REALTOR®. If the home does not sell, you will be angry at them. Then the odds of you changing REALTORS at the end of six months, just to start all over again, will detour the best in the industry. They know they will not have repeat business from you, and they will never recoup the what they've invested into the marketing of your home.
Trust me when I say, it is not all about making money to REALTOR® 's, but it is about reputation & referrals. This leaves you with the only option, which is to try to sell the home yourself. Trying to sell a home yourself that is overly priced, as mentioned above. will drag you into those same pitfalls mentioned above, but without professional representation to help you take care of it.
Pricing your home right, and using a professional does not always guarantee a swift sale, but the odds are much more in your favor. Think of the savings, headaches and time you will be throwing away by not hitting the market priced right to begin with.
Work closely with your REALTOR® and listen to their advice, trust their market knowledge and you will be packing your boxes before you can hit SHARE on this blog.
---
Some of the Most Popular Real Estate Searches
Wilmington and Surrounding Communities
Ready To Talk To a REALTOR?