Buddy Blake's Team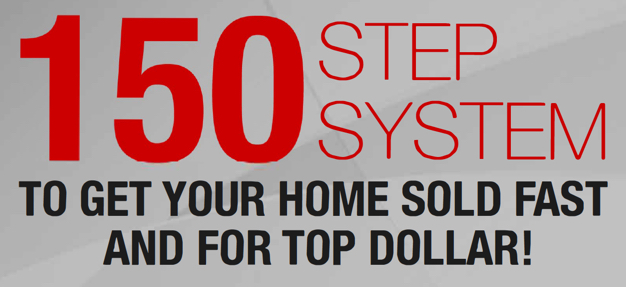 The Buddy Blake Team's Home Selling 150-Step System is designed
to get your home sold for top dollar, in the shortest amount
of time with the least amount of hassle.


STEPS 1-16: Behind the scenes look at what we do to
prepare for your Listing Consultation.
STEPS 17-45: What to expect during the Listing Consultation appointment.
STEPS 46-88: Getting ready to go on the market.
STEPS 89-103: Ready, set go! You are live and on the market.
STEPS 104-143: The fun begins - negotiations, inspections, appraisals, more negotiations, escrow and closing.
STEPS 144-150: What if the deal falls apart?